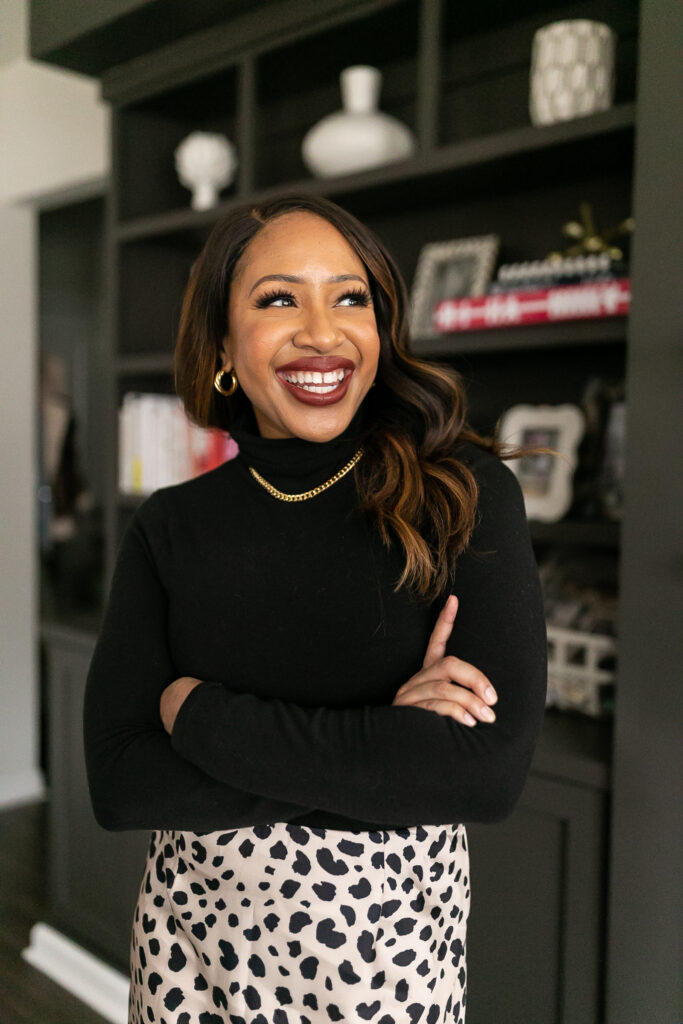 We're 3 weeks into 2021 and it's been a lot to say the least. My intention was to hit everyone with a "here's my word for 2021" post. As you can see, it hasn't happened yet. And likely won't.
I saw a meme on Twitter yesterday that said "3 Wednesdays in January" – it was photos of the Insurrection, the Impeachment and the Inauguration. Not gonna lie, folks. That's a lot for the first 21 days of the New Year.
PHOTOGRAPHY // Erica J. Simmons
It takes 21 days to build a habit. But how long does it take for us to find normalcy in this current chaotic existence? I'm usually all for giving (and receiving) sound advice at the top of the New Year, but I just haven't had it in me. So far I'm just hopeful now that there's a new administration in office and allowing myself to grasp that.
I took 3 weeks off during the holiday. And this was the first time since becoming a full time influencer that I actually took those days off. There was an autoresponder for myself and my team's email and with the exception of one campaign, I didn't open up my email or respond to anything work related.
Not sure about you, but 2020 was so much to come to terms with. The pandemic, the everything being at home, the noisy, over-the-top, in-your-face politics – it was all so much. But even with all that going on, I personally had one of the most successful years I've ever had in my adult life. Hubs and I truly prioritized our self-care, marriage and family like never before. And my business was the most profitable it had ever been.
I'm so grateful for that. While chaos was happening at the utmost levels externally, internally I tried my hardest ever to achieve peace and clarity. And I did achieve it, but it was exhausting.
Taking time off was necessary and worthwhile. A couple of weeks before Christmas, Hubs asked that I be available for a couple of days after Christmas to just plan for 2021. He got us a room at a hotel where we spent the time literally just planning. Planning uninterrupted for 2 days?! It was so great to be able to do that. It really did allow me to enter the year clearer and more confident than I have ever been in the past.
Entering 2021 cautiously optimistic and trying my best to stay focused. My plan is to have fun and work hard while working smart. A couple of small good changes have happened in my life so far and I plan to maximize them to the fullest. We certainly don't know what 2021 has in store for us, but I intend to make everyday counts – because it does.