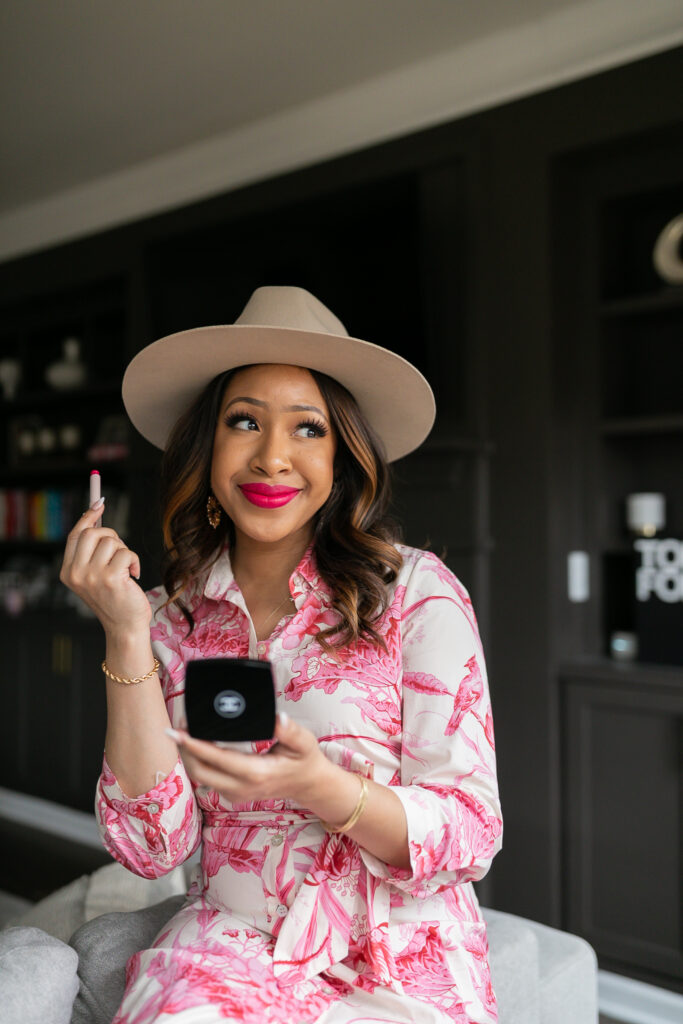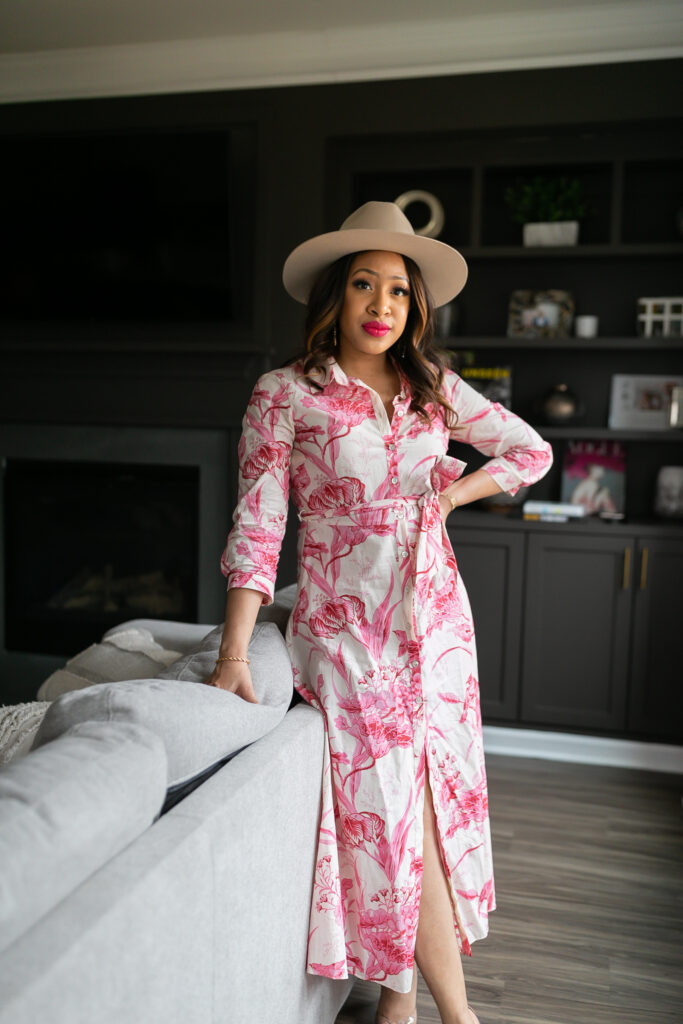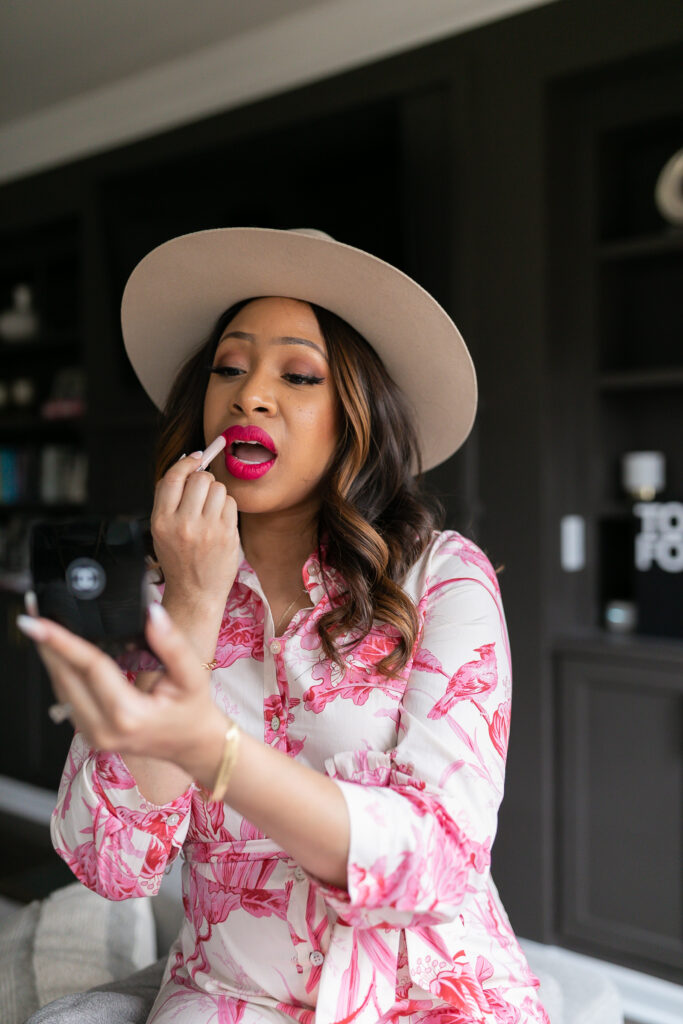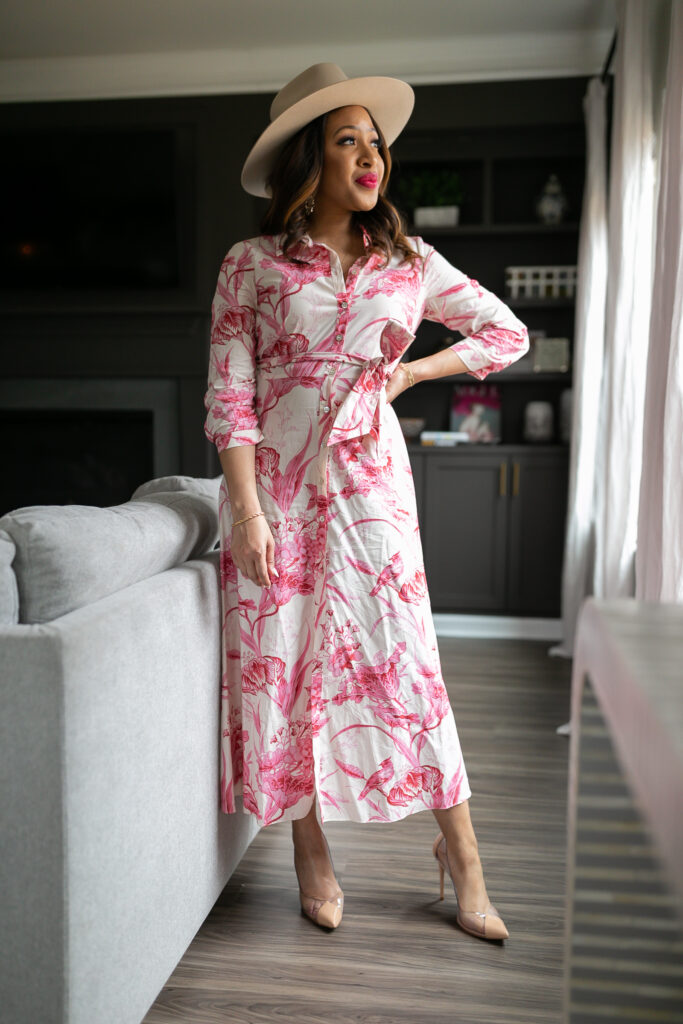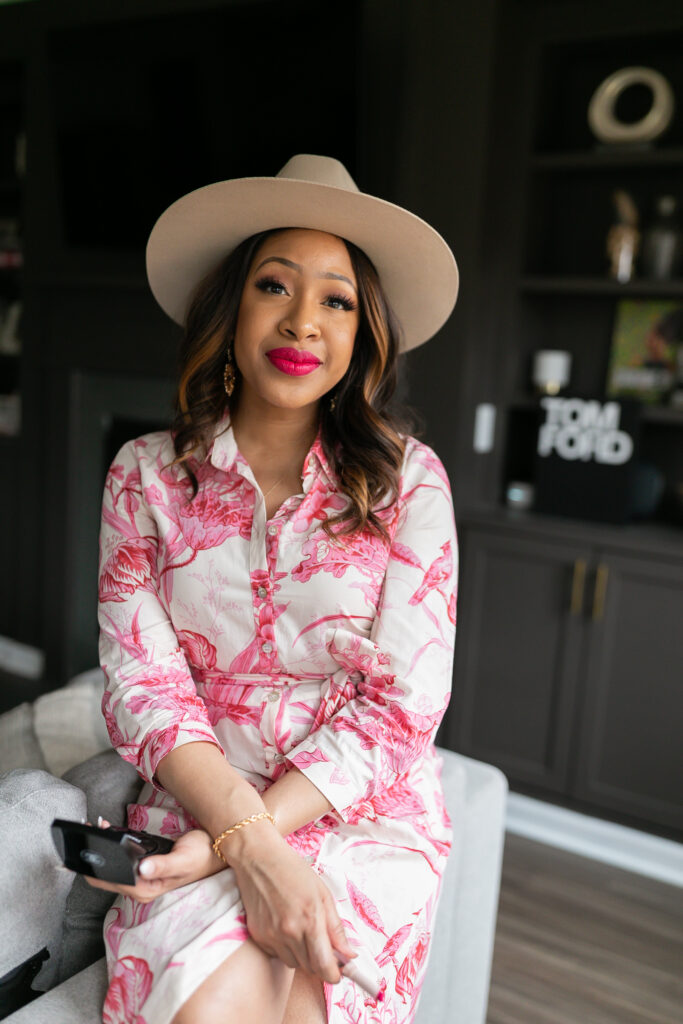 These last few weeks have been quite the adjustment. After a year of quarantine, we decided to send the girls back to school. On top of that, Chris left his corporate gig to work for MattieJames.com full time as the COO. Both very big and great decisions that come with a lot of adjustment.
PHOTOGRAPHY // Erica J. Simmons
DRESS // ZARA (old) — HAT // Madewell — LIPSTICK // Fenty Beauty — EARRINGS // Shopbop
Those adjustments were certainly hard early on because it got dark so quickly. Thank God for daylight savings time. Light is so important. Like, really important. I like to rise early (around 5am) but these last few weeks I've been missing the mark more than I'd like to admit. Darkness drains me. But light energizes me.
So does color.
On Instagram, all the cool people with cool aesthetic are into neutrals. I get it. Sure, it looks cool altogether in the IG grid. But the truth is we digest content – even online – post by post. And realistically, my life has color. Lots of it. It just feels better when it does.
Especially now that it's spring.
With spring here, I have been so excited to wear color. It's hard to explain, but I feel like a kid again with more sunlight. I'm excited to create content. Excited to wear clothes again even if I'm just at home. I've been wearing lipstick that isn't nude on a regular basis. Deep pink lipstick has been my favorite lately (this and this are my current go to's) and I'm convinced it looks good on everyone. It makes me feel good about myself. 
Here are 9 deep pink lipsticks to wear this spring in case you're in the market to buy a new lipstick.