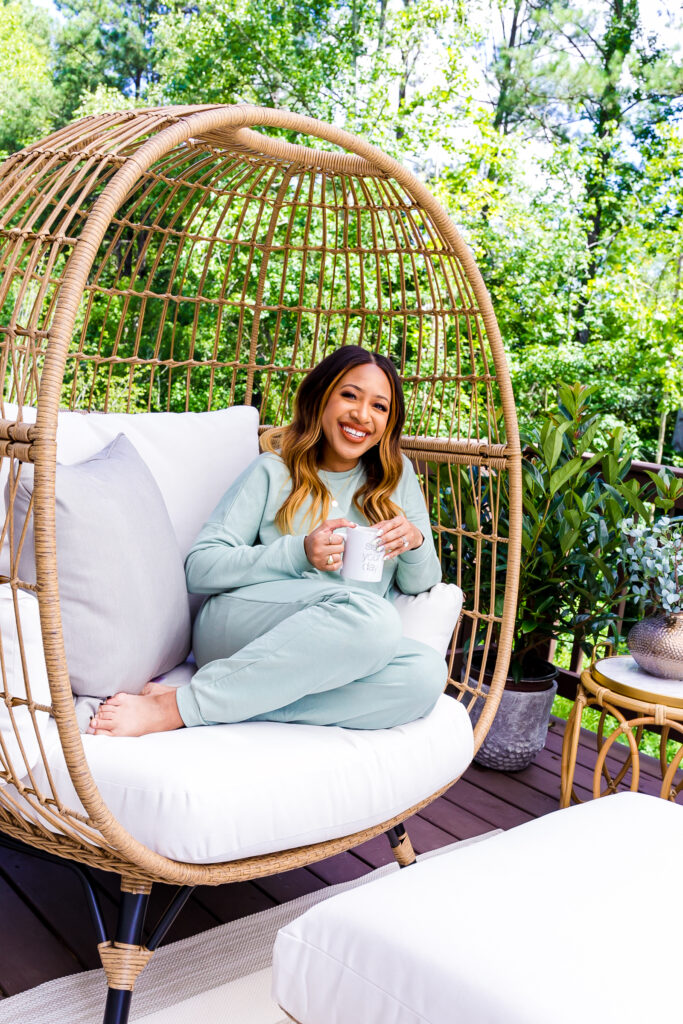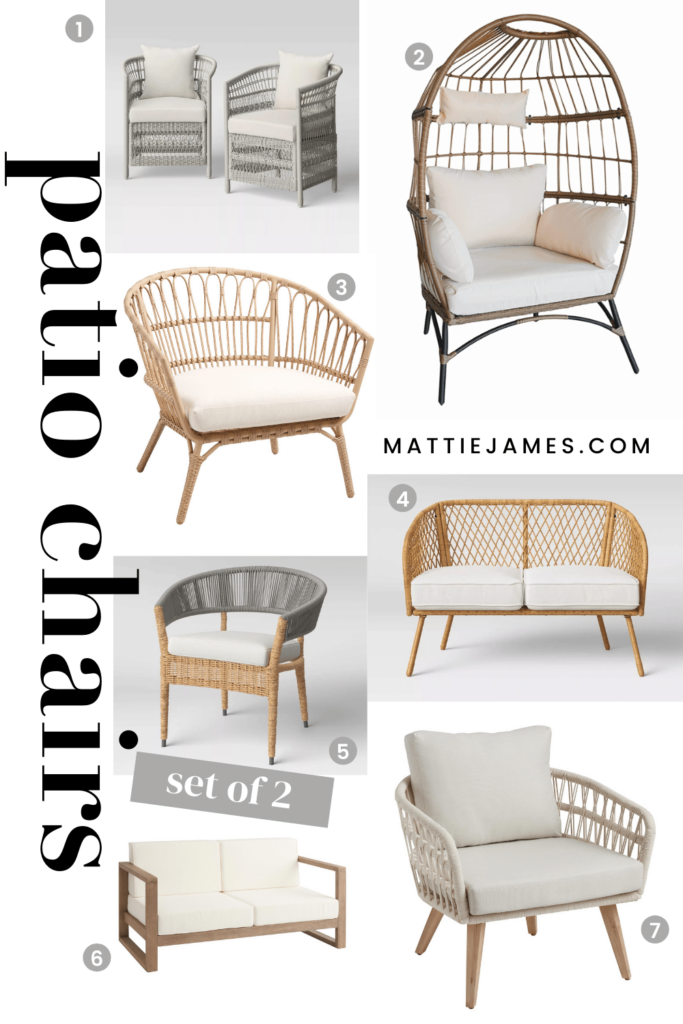 And just like that, it's already time for patio chairs for summer. It's the end of May – how?! – and seeing folks we haven't seen in a while for outdoor get togethers seems like it'll be a staple for most of us.
one // two // three // four // five // six // seven

With Memorial Day right around the corner, I think we can all agree that it's time to get the patio together. And even just a couple of really nice patio chairs can elevate your outdoor space.
Last year, I found a set I really loved from Target. My parents recently moved into their new home not too far from us, so I'm helping Mom find some patio chairs now that the warm weather is an everyday staple.
The kids are home from school and they love hanging out on the patio during the day. They eat lunch out there and jump on the chairs to get out all their "wiggles."
For me, I like a patio chair that's aesthetically pleasing while being sturdy enough for small children. My patio currently consists of an outdoor set and an oversized egg chair with a couple of tables and an ottoman, but nothing beats great patio chairs. You can mix and match them on your patio, front porch or even outdoor dining table – whatever you need them for. You can easily switch out cushions to switch up the look and feel.
Below are some patio chairs for summer now that the warm weather is here to stay.