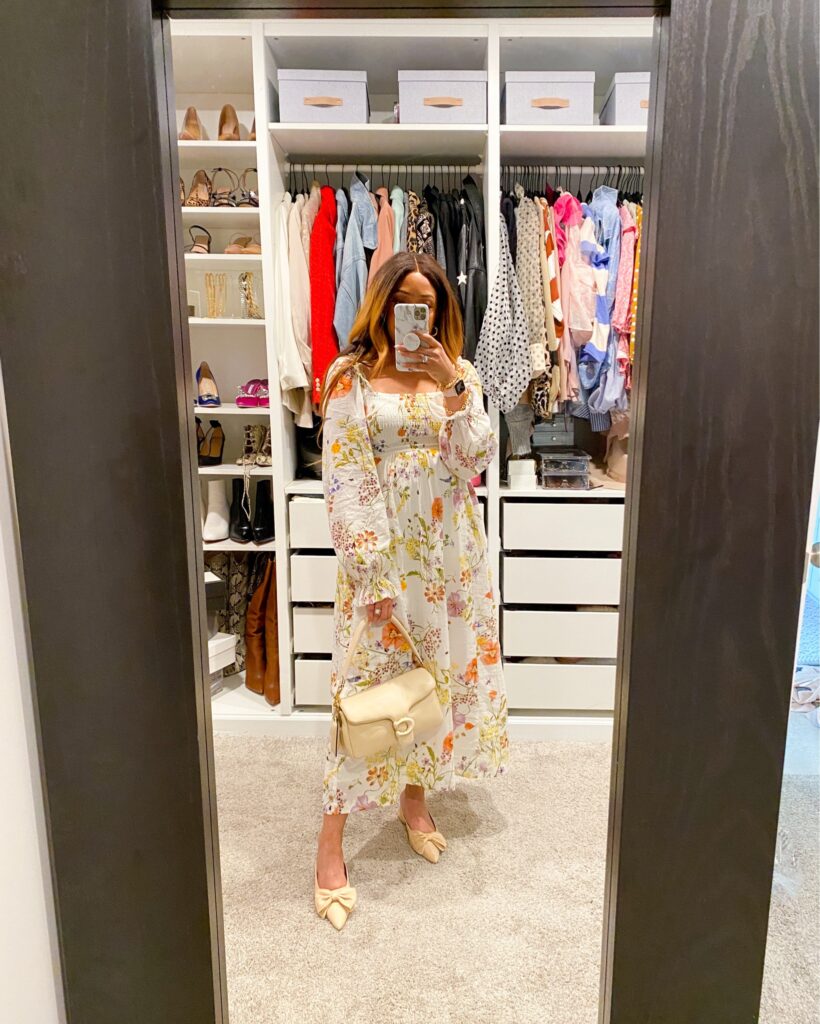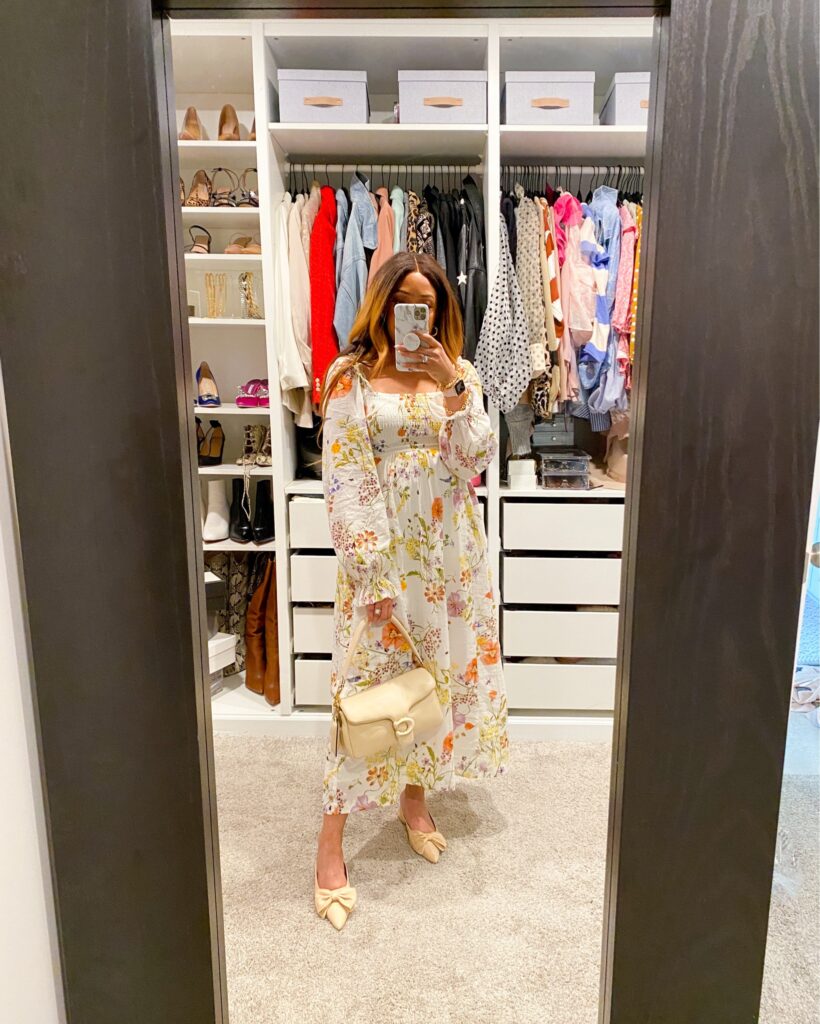 Chris and I are actually leaving the house today to go to dinner and a show. Like we are leaving without our children. To do pre-pandemic activities. (Albeit with masks on.) But I cannot tell you how excited I am for this. We have been working so hard these past 6 weeks especially and it feels good to finally be able to enjoy ourselves.
Here in Atlanta the warm weather is in full summer mode even though we have a few more weeks before it's officially summer. When it's hot outside, I keep a pretty simple date night look – sorta like a uniform of sorts: an easy + pretty dress (this season I am leaning heavy on the florals – I know, groundbreaking) that's just as versatile. By easy, I mean LOW. FUSS. I want to stay cool and feel comfortable while looking good. Depending on how casual or formal the date is, I like the option of pairing the dress with sneakers/flats, mules or heels. To finish the look, I'll style it with a cute small to medium bag (still loving the Tabby bag).
Here are dresses I would totally wear on date night and yes, I am *actually* wearing this look (above) tonight on our date.