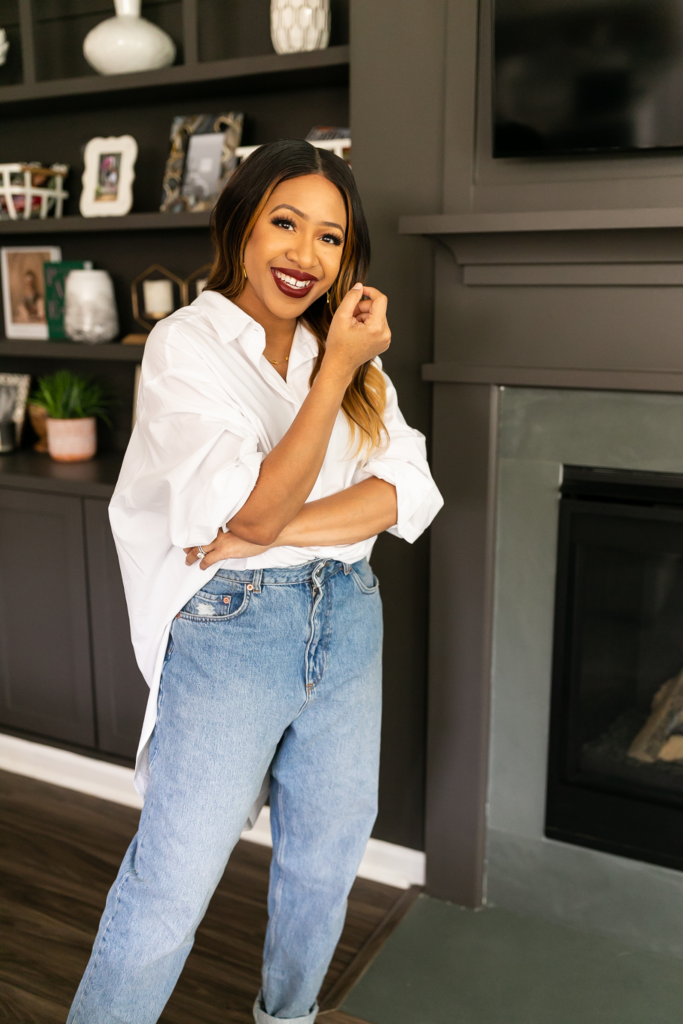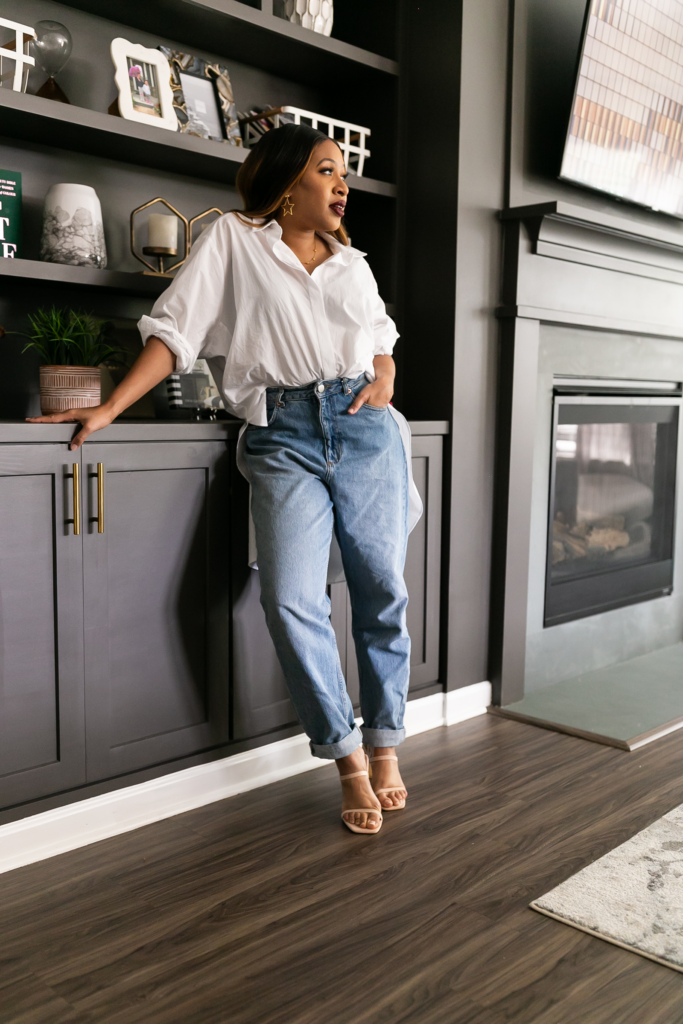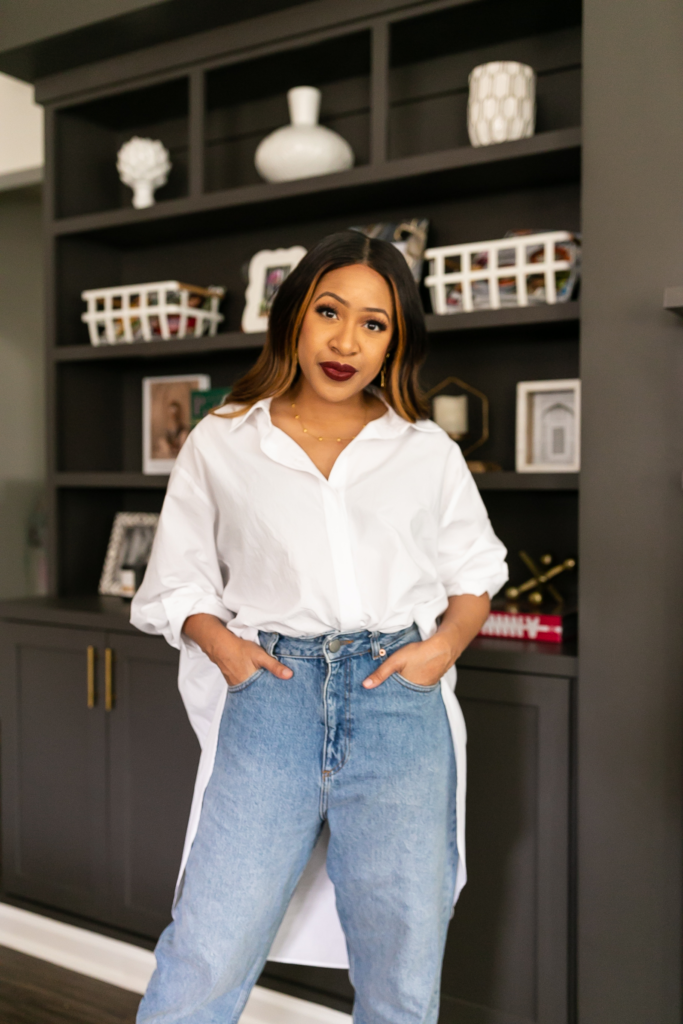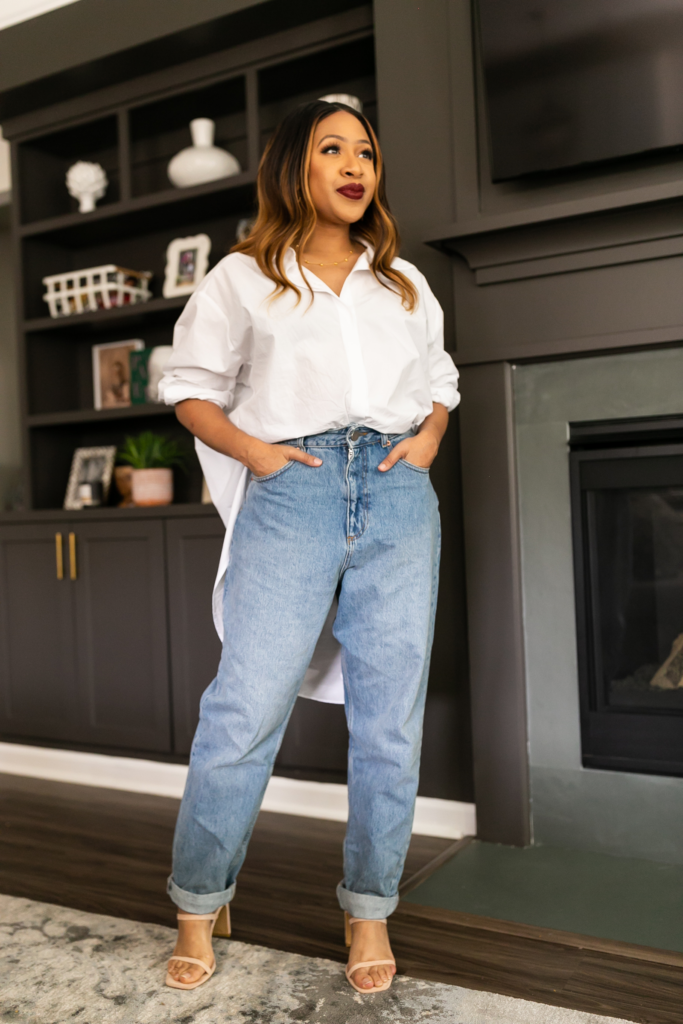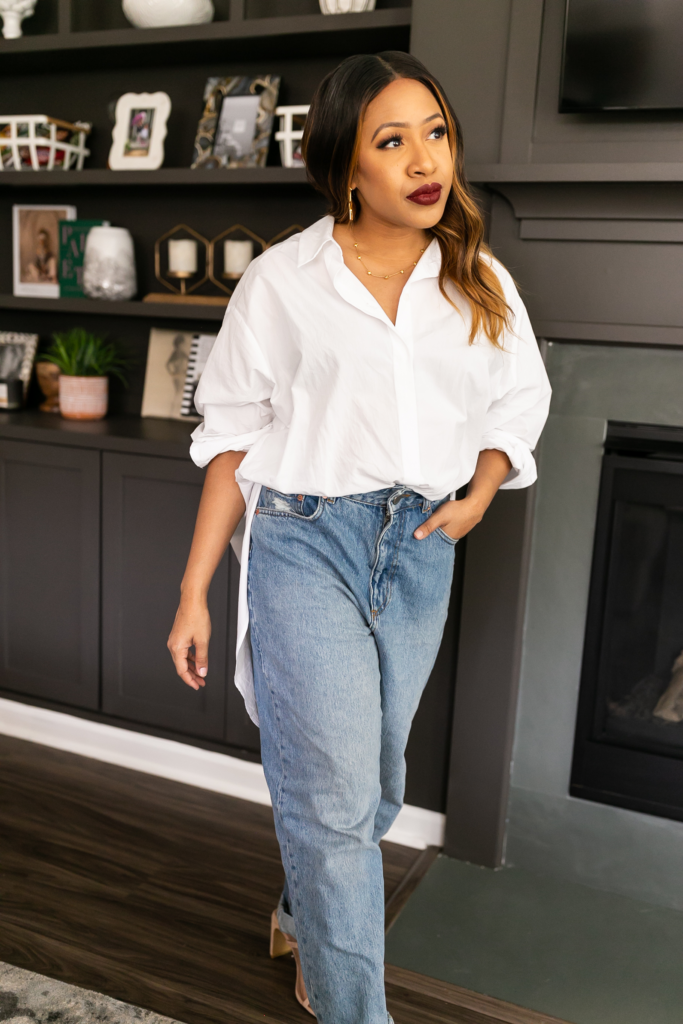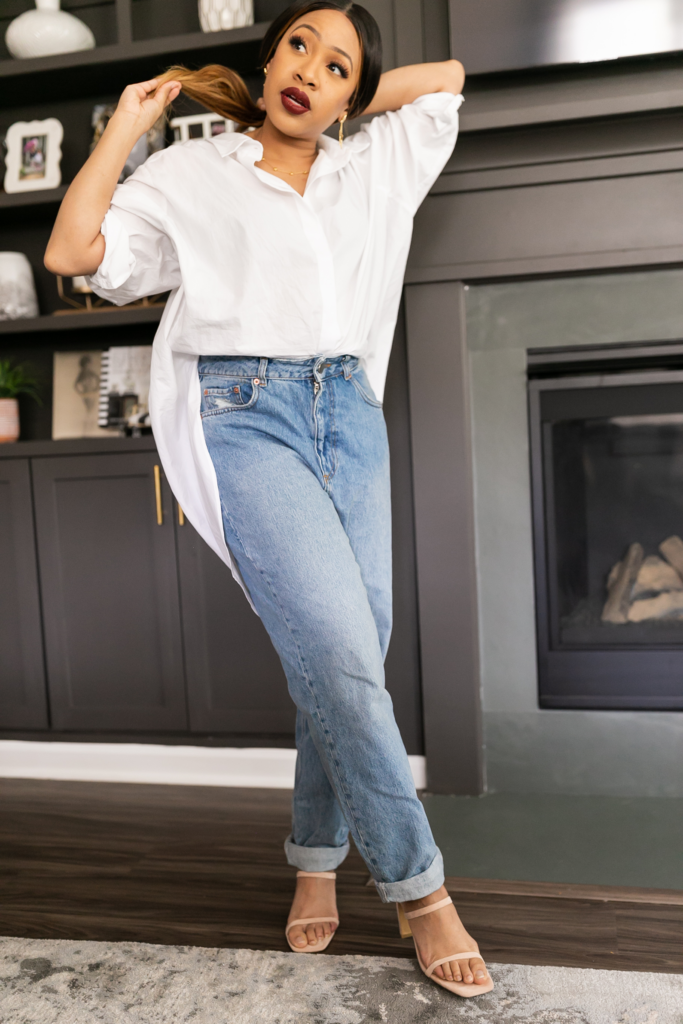 TOP (similar) — JEANS — SHOES — NECKLACE (similar) — EARRINGS (similar)
PHOTOGRAPHY // Erica J. Simmons
Fall is absolutely my favorite season – of course, because of the clothes. But also because of the gorgeous deep and dark fall lipstick colors.
Typically, I wear this lipstick everyday (it's my absolute favorite) and it's great because it's neutral and works with every season. But when fall arrives, I tend to switch it up and wear lipsticks that are more on the deep red and purple tones.
The lipstick I'm wearing in these photos is a new fave. It's the best fall color – deep without being too dark, red without being too bright and matte without being too dry. It lasts ALL DAY – even after you eat. It's the quality for me.
Another go to is this lipstick because it's a drugstore pick but the formula of this matte lipstick is so good. It's not too dry, goes on so smooth, and it's more of a brick red than a burgundy or merlot. It has a great applicator in my opinion. (This lipstick in this deep hue is also another good one.)
I recently tried this brand for the first time (it's Black-owned!) and loved it in this color. It's another great matte formula and is more on the brown side like my everyday lipstick. There's a deep brown option that is also really nice especially if you prefer darker shades.
While this is one of my favorite fall lipsticks as far as colors are concerned – a very deep brick red – it is the driest of all the lipsticks. This one is a true liquid lipstick. You have to apply two layers – letting each layer dry for at least a minute between each one. But if you have the patience to do all that, it's worth your while. The color is gorgeous.
This one is an oldie but goodie – a beauty supply store staple. 
When I tried this lipstick a couple of years ago, I was so impressed by the color payoff. It's another liquid lipstick but a little less fuss than the typical. I also like it in this color because it's so similar.