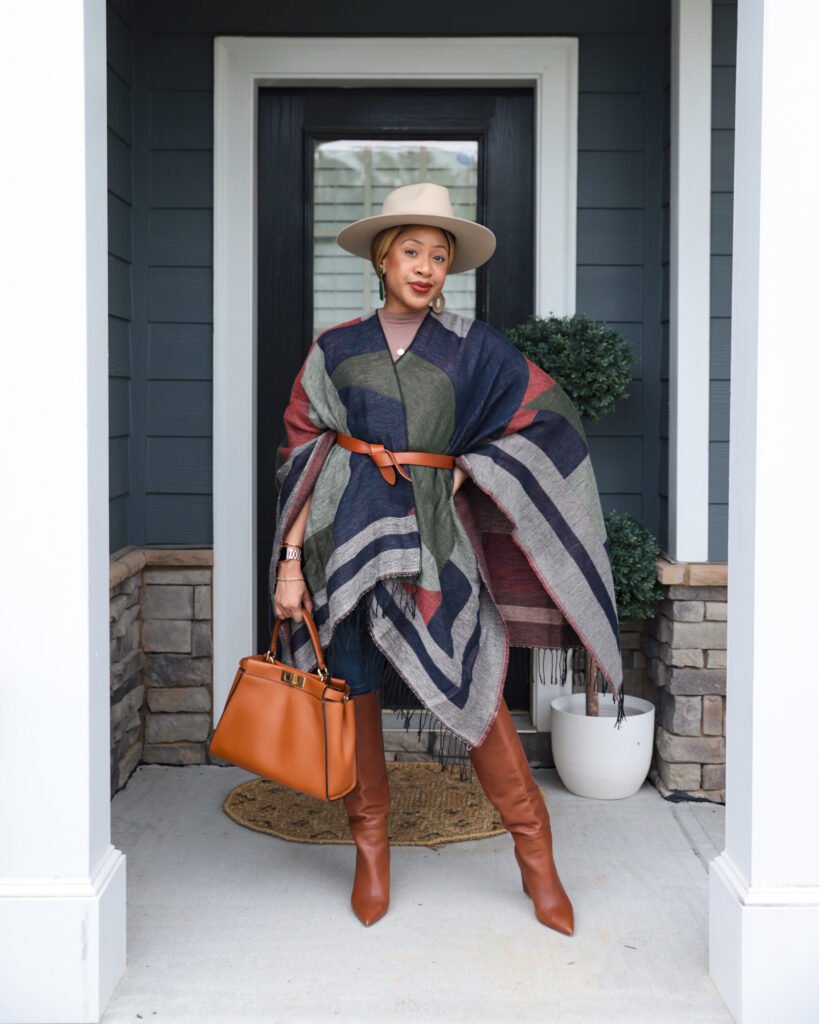 My Fall Wardrobe Pieces on Repeat
Now that it's October, there are quite a bit of fall wardrobe pieces on repeat – or will be whenever we stop having 80 degree high days. Fall fashion is my favorite (said everyone) and I'm always excited to wear cardigans, ponchos, dark denim and boots! Another thing that I realized I wear more in the fall: belts. I'll admit, they weren't that important to me in the past, but as I grow more comfortable in my personal style, it's become one of my favorite accessories.
PONCHO // BELT // JEANS // BOOTS // HAT // BAG // EARRINGS

A couple of weeks ago when we had a fairly mild day (it was still 70 degrees) I decided to layer up a few of the fall pieces that I will likely wear a lot this season and the look turned out better than expected. A poncho with a great belt and pair of boots is one of those fall uniforms I rely on over and over again in autumn because it never fails you. You can wear this look with denim or leggings, flat boots or heeled boots, with or without a hat. I'm extra, so I went for drama and I think it worked out for me. I was sweating after wearing this for 2 hours in 70 degree weather, but listen, it was a small sacrifice I was willing to make for a great look.
Below are all the pieces I'm wearing, plus some dupes and some of my other go to pieces for fall. Be sure to shop the post below.
PONCHOS

HATS

BELTS

ACCESSORIES