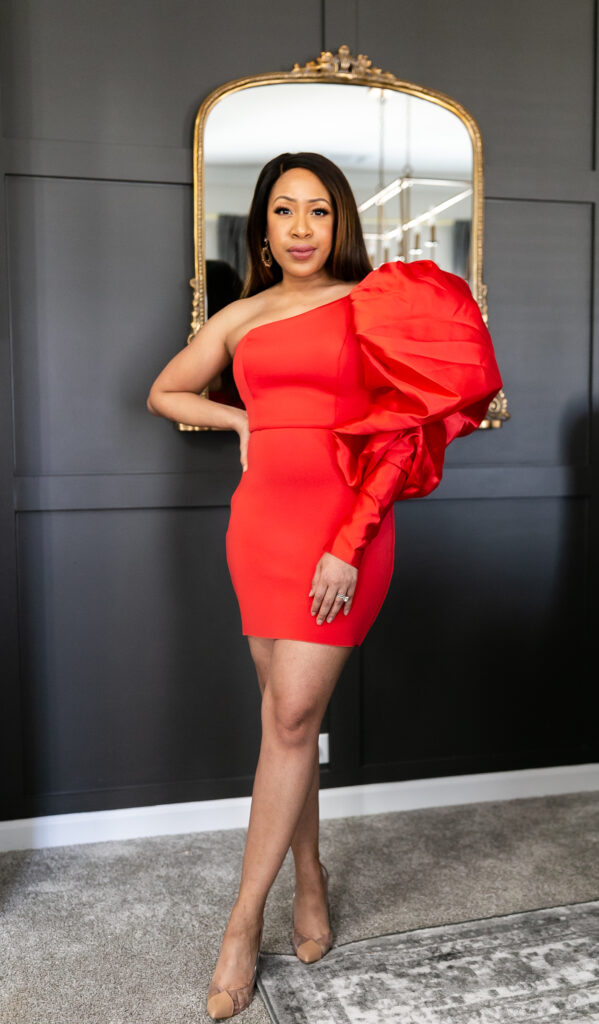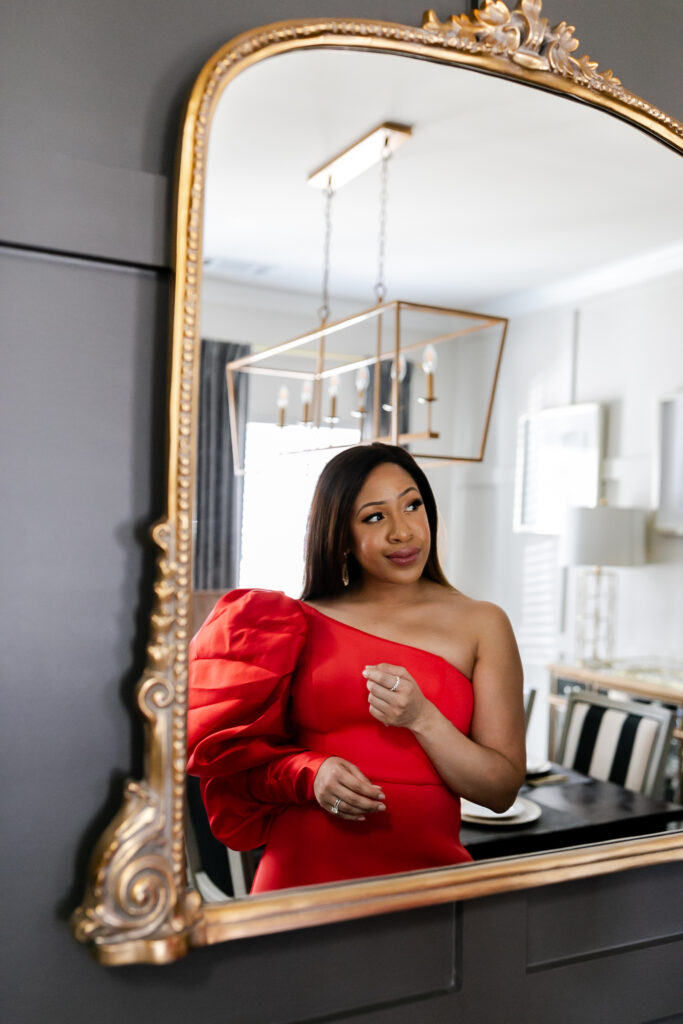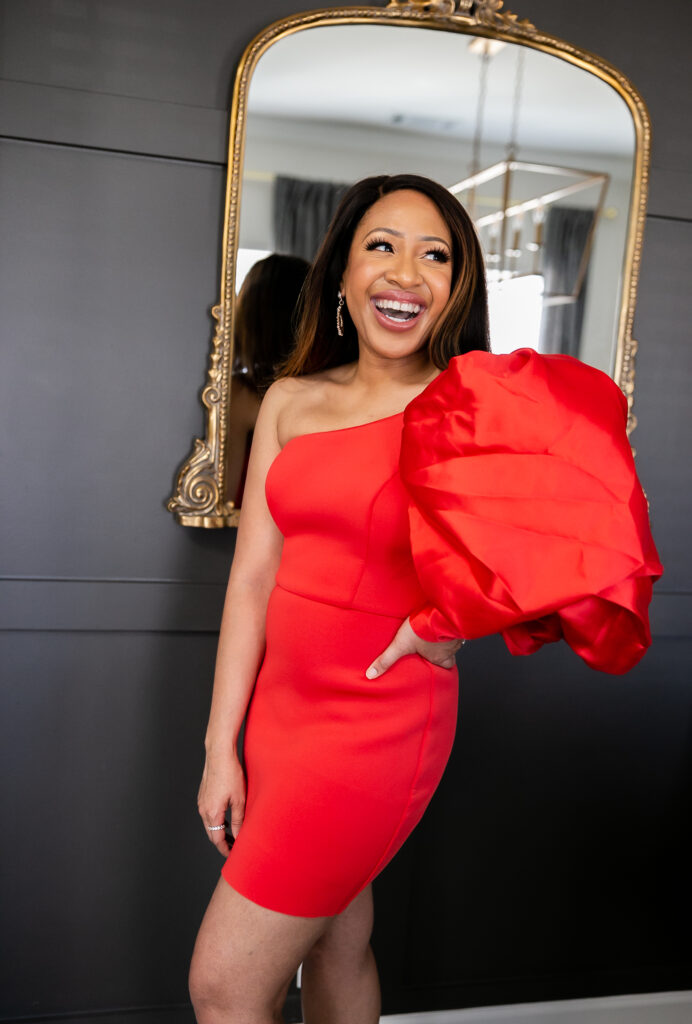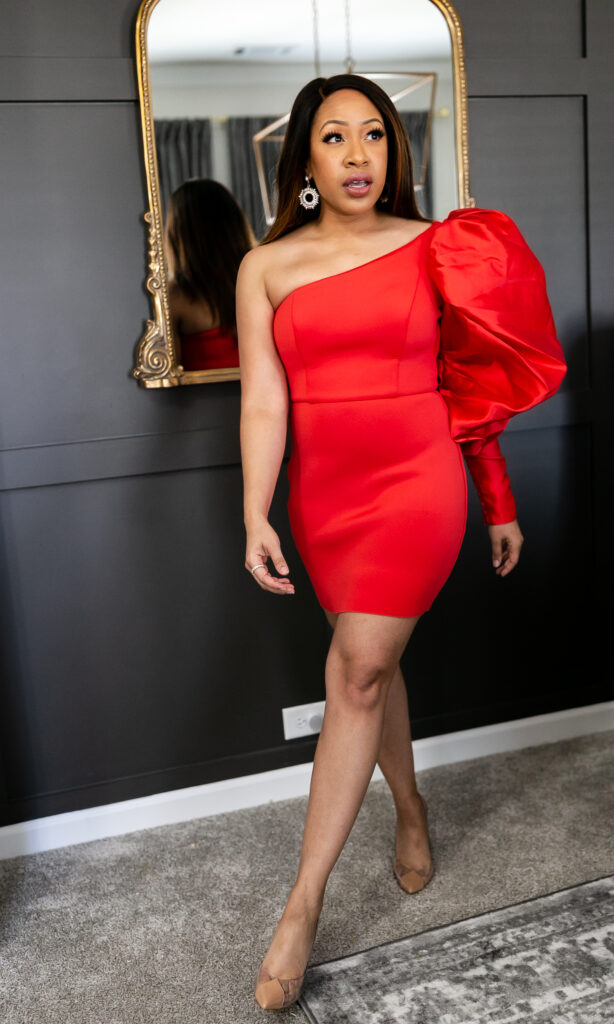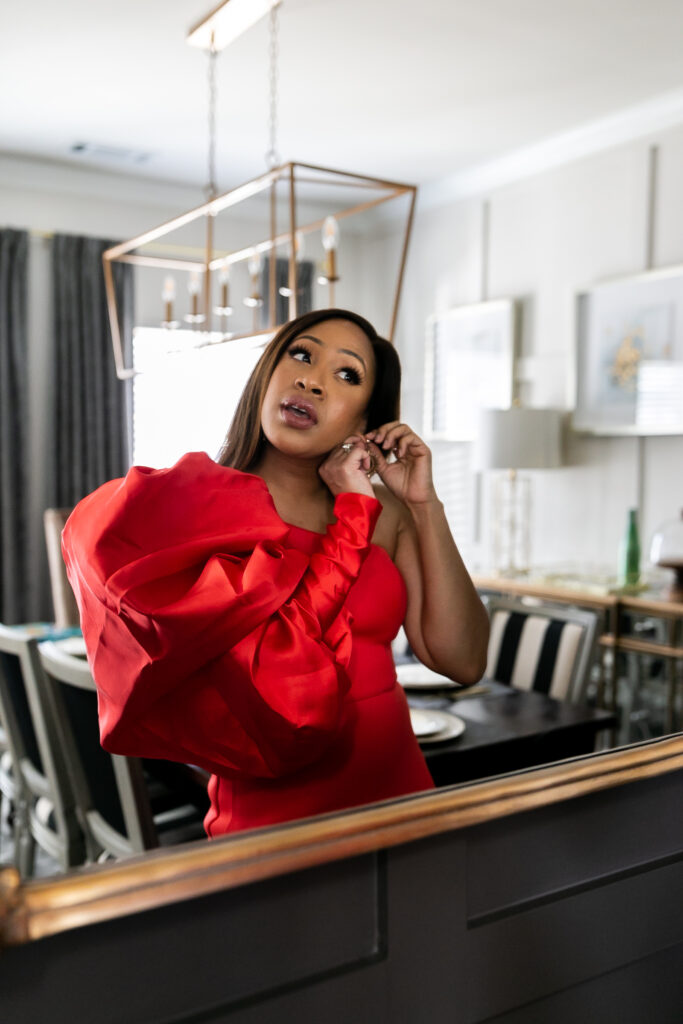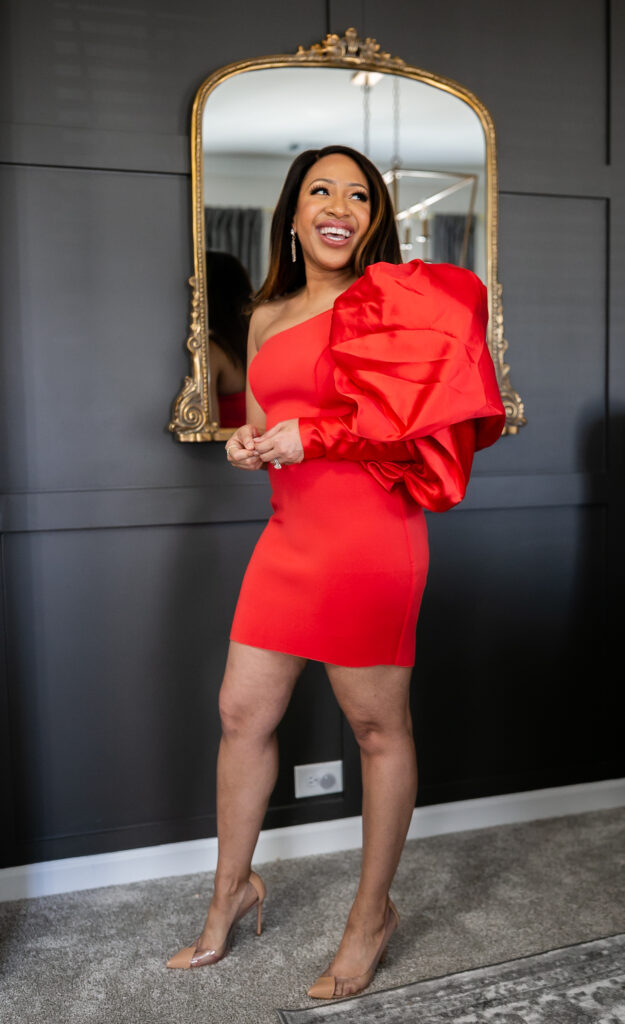 It's fascinating to me what we tell ourselves when we look in the mirror.
Last week, after getting out of the shower, I was getting ready for bed like I do every night and looked at myself in the mirror. My mind so often defaults to what I need to fix or what could even be better. But that night for some reason I was so enamored with myself.
DRESS // ASOS (old) — SHOES // Schutz — EARRINGS // Shashi 
PHOTOGRAPHY // Erica J. Simmons
I was really kind of shocked and impressed by how I looked. Sure, the things I want to improve were still there, but I looked strong and healthy. And it had been a while, if ever, that I had looked at myself as such.
This is why I'm wearing this red dress. I bought this dress a year ago but after having Christian, I was insecure about how I looked in certain clothes because I was 15 lbs heavier than I'd been in the past. I love festive dresses like this, but I'd convinced myself that I would look trash in it.
I'm so glad I was wrong.
Me in this dress is a WIN. The way my legs look in these pumps? Another win.
We talk about how important it is to compliment and affirm others. We MUST normalize doing the same for ourselves.
The truth is, yes, I had 3 babies, so my size 2 physique without working out and eating fast food that was once my reality is now a story of my past. The good news is that now I look like a woman vs a girl trying to look like a woman. And aging is really working out in my favor. I love my arms, I love how I carry myself and when I smile, it really does light up my face.
But holding myself to the standard of my past isn't fair to the woman I'm becoming. When I think about it, I don't want to be the girl I was back then. I want to be strong, joyful and healthy. I want that even if it means being two dress sizes bigger than I was before.
I really love me, man. 
I've grown – even when it was hard and uncomfortable and during a pandemic. And I'm always willing to try. Try to get better. Try to get stronger. Try to make it work. I love that for me.