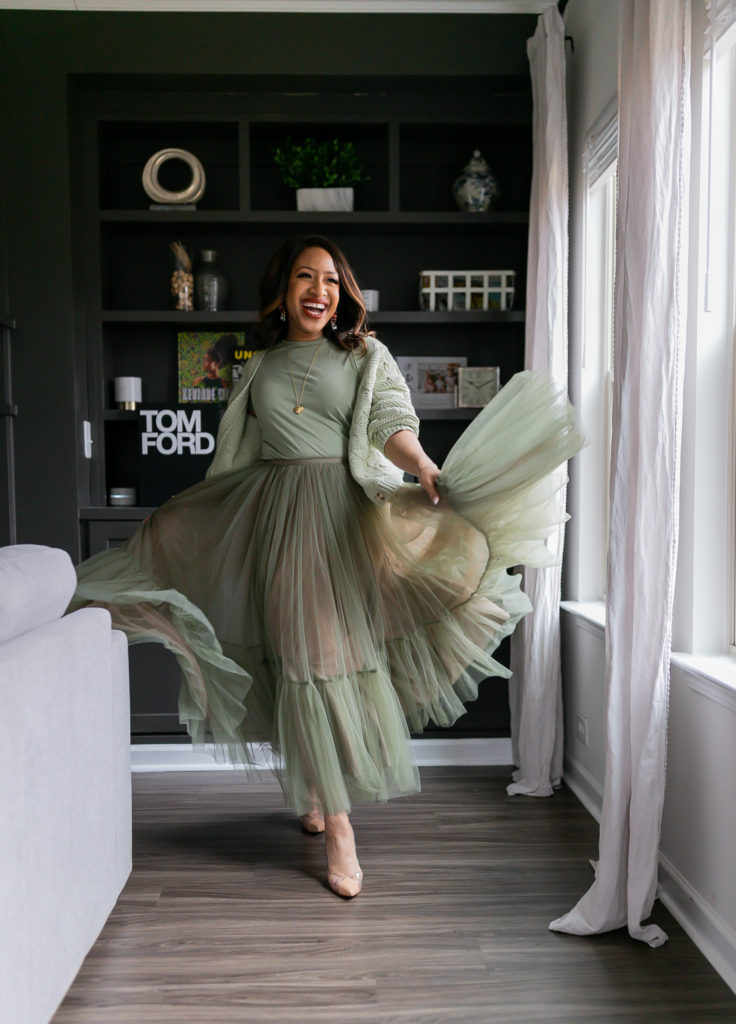 If you follow me on Instagram, you know how much I love a Q&A. This month's Q&A we're talking about marriage counseling, how to stay consistent, wine glass storage and more. While I enjoy doing Q&A with y'all on Instagram, I can write out my full answers and link (to more than one product) if necessary, here on the blog. Also, if you miss an answer on Instagram Stories you can't come back to it because it only lasts 24 hours. Here on the blog, you can reference it whenever you need it. To me, answering your questions clearly and effectively is my goal and this format allows me to do just that. 
Every month on Instagram Stories, I ask you guys to send me your questions so I can pick a few to answer in detail. This month I'm answering 9 questions – see below.
MARRIAGE, HOME & LIFE
Did marriage counseling truly work for you and your hubby?
Yes. I've shared in interviews that Chris and I hit a rough patch in our marriage in 2016 and were separated for a few months. We both wanted our marriage to work and so we went to couples therapy and counseling with our Pastor. It was hard. Very hard. But the work necessary to get what you want out of life is often harder than we think it is.
Both people in the relationship have to want it to work for it to have a chance. If your partner or spouse is open to going to a few marriage counseling sessions, I absolutely encourage it and act fast.
We still go to couples therapy a few times throughout the year as maintenance vs only going to put out marital dumpster fires. To me, therapy – both individual and couples – should be used more as an oil change than a break in case of emergency to create steady awareness in the most important relationships in our lives (the one with ourselves + the one with our partners).
So yes, marriage counseling truly did and does continually work for us.
Do you have any planners that you'd recommend?
Sure – I love planners and I currently have two for 2022. I'm using one for personal use and the other for content planning. Here's my disclaimer, after purchasing a bunch of planners over the years, I've realized that your planner works best when you're clear on why and how you're using it. No matter how great or clever the system is or how pretty it is (which is always important to me) if you're not clear on the purpose of your planner, it will not be useful to you.
I'm using this one for my personal life and this one for content planning.
Storing wine glasses hacks?
This is important. The last thing you want is to not store your wine glasses well and then they break. Ask me how I know. Ha!
There are two ways I like to store my wine glasses. First, in my cabinets with this wine glass rack. This is where I store my everyday or most used wine glasses. The other way is with this glassware storage box. I store overflow wine glasses in here and keep the box in my garage. It could easily go in a storage/linen closet or even under a bed if a garage isn't an option.
No one asked, but my favorite wine glasses at the moment are these and these.
You always seem so happy and enjoy your life. Can you explain how you do it?
In a word: gratefulness. I am really grateful for my life. And not solely the material things in it but every morning I wake up with clothes on my back, shoes on my feet, clean water to drink and food to eat – I'm rich. It's not lost on me that I have optimal health, I have options period and there is no strife with the people who matter most to me. Even if the day before was tough, I have the opportunity to make today better.
Two things that help me reiterate these feelings daily is the I Am affirmation app and writing down 3 things I'm grateful for everyday (aka gratefulness journaling). The 3 things don't have to be deep and there doesn't have to be an explanation for it. The only thing required is acknowledging the specific thing you're grateful for today.
I have my moments just like anyone else – I get sad, lose patience and get mad in certain situations that I wanted to go a different way. I let myself feel those feelings and then I move on. I don't allow those feelings to ever become the theme of my everyday life.
The truth is, I am wildly and overwhelmingly grateful that everyday I get the chance to become who I've always wanted to be – even when it's hard – and that even when I miss the mark, His grace is still sufficient.
CONTENT, BUSINESS & INFLUENCER TIPS
What was the first product/service you sold and what did you learn from that experience?
I created the Slay Your Day planner via CreateSpace on Amazon. It was a daily planner and it was hard because I had know idea what I was doing. I made a couple thousand dollars from it in the long run. In the end, it wasn't about the money but taking a chance on myself to take an idea to execution. The confidence I gained in myself was worth any bumps and bruises.
Will you bring back Pitch Please this year?
Yes, my signature program Pitch Please will be open for enrollment in mid 2022. Be sure to subscribe to my email list for updates.
How do you keep the ideas for content coming?
It's a number of things but for me I pay attention to comments on my social media – whether they're tweets, IG post comments or DMs from IG stories. What I try to do is make my content a dialogue not a monologue so you guys – the readers and followers – feel like you're a part of the conversation because you are. I don't write the blog or create the content for myself. I do it for you.
Usually, I try to answer simple questions and/or share a piece of my everyday story with you. Over the years, I've learned when I keep the content simple yet conversational & engaging, it ends up resonating with you all the most.
Also, I am a reference queen. I screenshot and save content ideas from magazines, sites, blogs and YouTube channels in my Notes app or on Pinterest & Instagram. Having references on those days I don't have anything planned really helps.
How do you stay consistent and focused?
If I'm being completely honest – it's hard. Really hard. However, you can do hard things. Whenever I get clear on a goal – like, CRYSTAL CLEAR, where I write everything down and explicitly honest with myself about the work necessary to reach my goal + why I want to reach it – then I zero in and just COMMIT to it. Before you can have consistency, you have to have clarity. Without clarity of what you're committed to, your consistency will always be diluted.
Of course, once a goal is established – make a plan, craft a process and then execute. Then rinse and repeat. Over and over again. Even when it's not exciting anymore, even when no one's watching, RINSE and REPEAT. The payoff is in the results.
If I know I'm going to be distracted by certain things, then I'm sure to eliminate those distractions or position myself to not encounter distractions. If I'm honest though, once you're really committed to the result – the distractions barely even matter most days.
Will the podcast be coming back?
I have a really full plate right now, so last year I decided it was best to walk away from the podcast. No plans on bringing it back in the near future. Of course, we're keeping the episodes up so they're available to listen to.