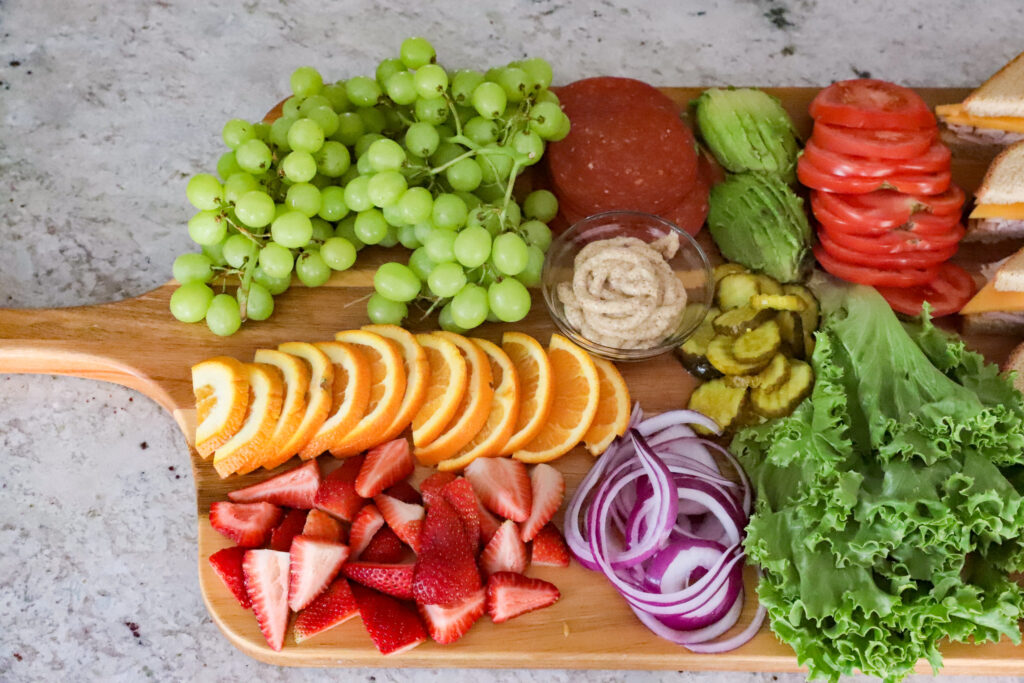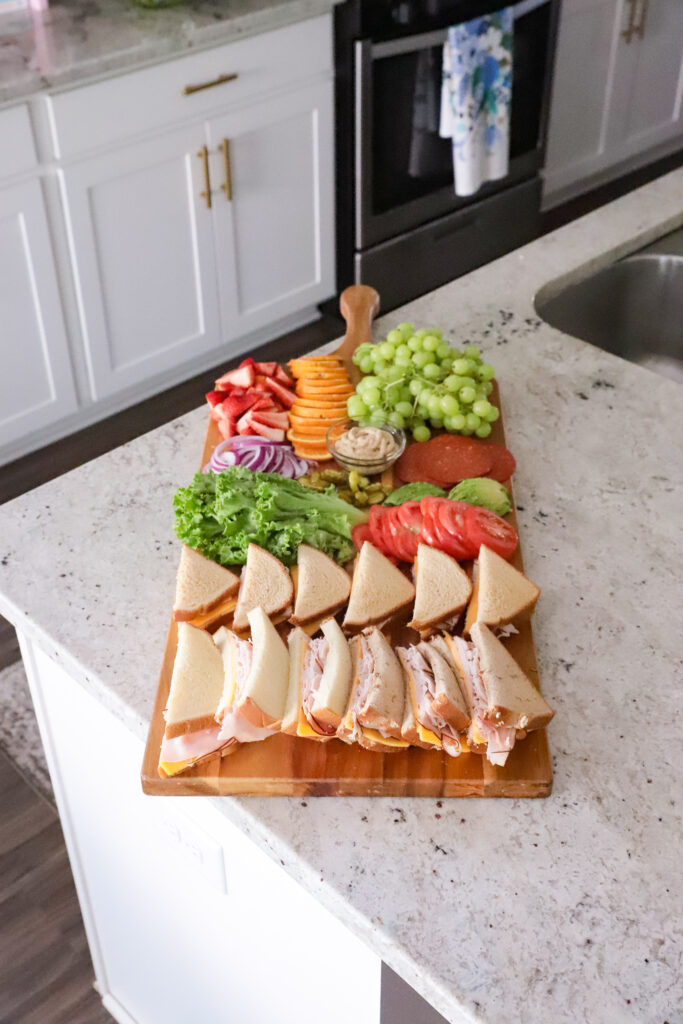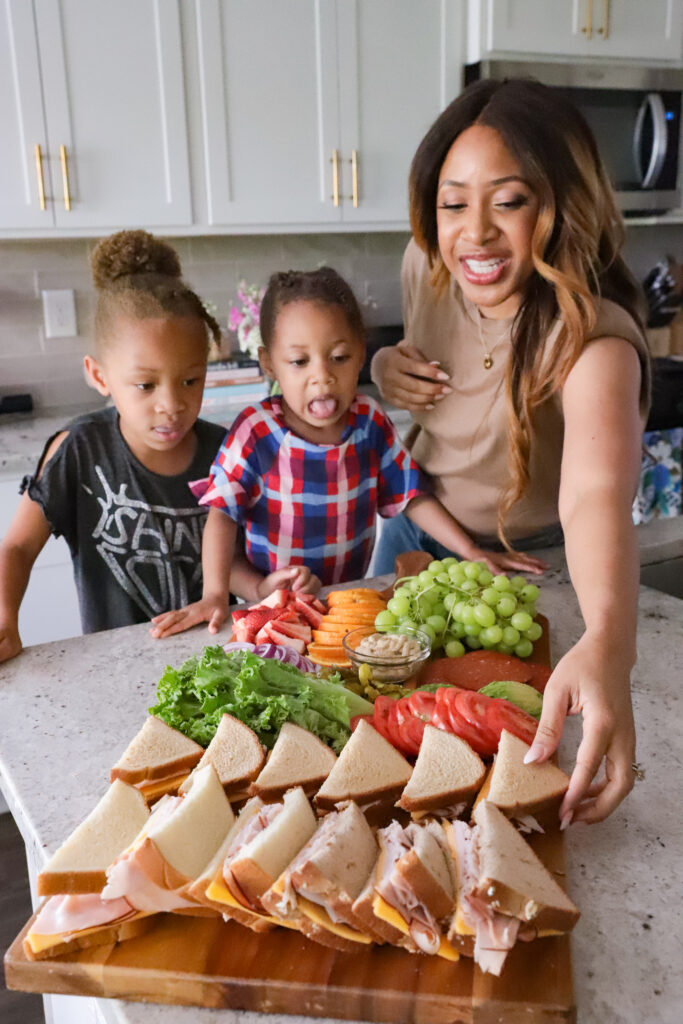 Full transparency, I am the second best cook in my house. That's what I get for marrying a man from New Orleans. However, I am the best place-food-on-a-board person in the house and I wear that crown proudly. I love sandwiches and it was time to put the two together.
Let's talk about why sandwiches are so important and great – they're just delicious. I'm a texture eater, so a sandwich is the perfect option to get all the textures you want – soft (hello, bread), crunch (lettuce, pickles or even coarse salt) or smooth (condiments, sauce or cheese). I love when all the textures and flavors come together and a sandwich is typically the fastest way to get there without having to commit to cooking. Plus, with the right ingredients you can also make a sandwich board look so aesthetically pleasing because of all the colors.
Which brings us to this board.
A couple years ago, I bought an oversized wood board from World Market. Without question, it has become one of my favorite kitchen essentials that make the simplest things (candy, sandwiches, movie night snacks) look fancy and "together."

I figured turkey and cheese sandwiches were worth the try. With the kids being home a lot more because of the summer (my kids go to school year round but still have a couple of 2 week breaks in June and July) they eat what seems like around the clock. "Mom, can I have a snack?" is the number one question from May to August. Creating different variations of the board has been my saving grace. (My friend Kendra talks about the after school snack version of this in her book.)
HERE'S WHAT YOU NEED:
Oversized wooden board
Bread of choice
Cheese of choice
Meat/protein of choice
Lettuce/greens of choice
Tomatoes
Pickles
Avocados
Red Onion
Mustard/condiment of choice (in small bowl)
Oranges
Grapes
Strawberries
Any other fruit of choice
For my summer sandwich board, I make 4-6 turkey and cheese sandwiches for my family and half them. I add the toppings we like: lettuce, tomatoes, red onion, avocado, pickles and deli style mustard (in a bowl). Fresh fruit is a must for lunch at our house, so I cut up some strawberries, oranges & grapes.
Sandwiches are so quick and simple to make and presenting a board gives everyone options. Want lettuce? Here. Pepperoni? Here you go. Pickles? Bet, right here. Some fruit on the side? You're in luck – here they go.
And honestly, it's pretty Instagrammable if you plan accordingly. Full & happy kids + pretty social content? It's a win-win in my book.