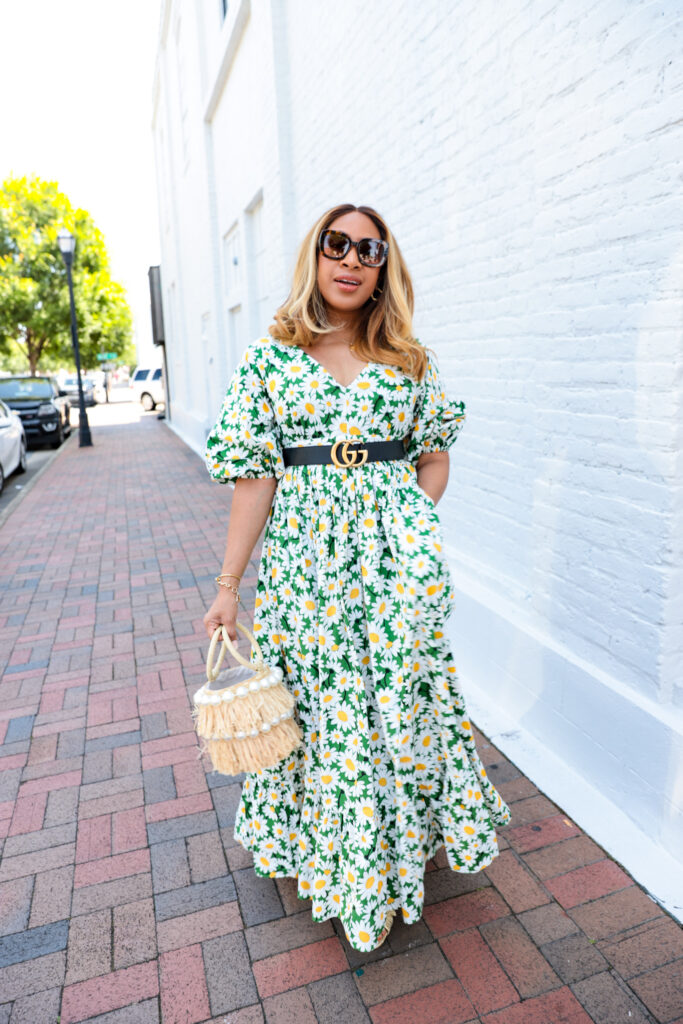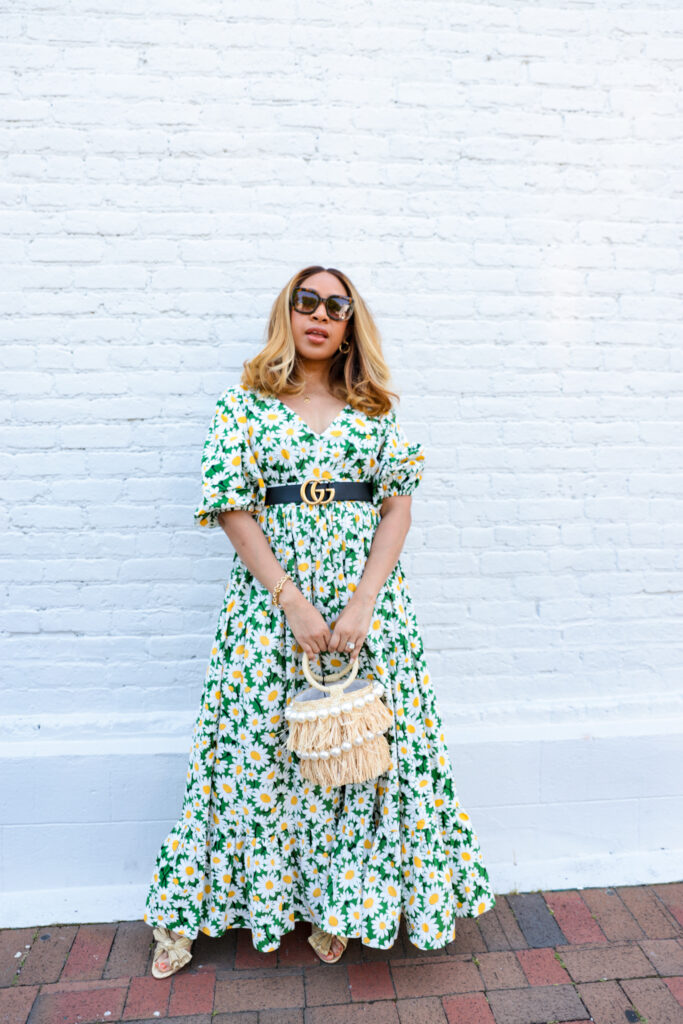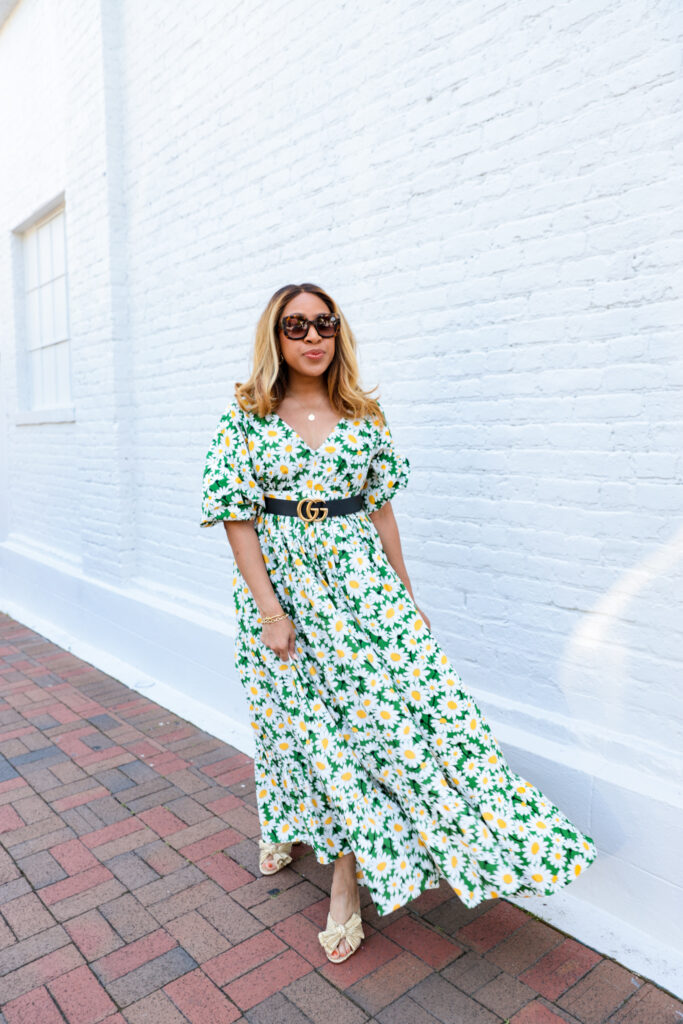 Y'all know me – if it has flowers I will likely buy it and this Kate Spade maxi dress was a must. Maxi dresses are a summer wardrobe stable for me. The new Kate Spade collection came out a few weeks ago and when I saw this in Charleston while on vacation I had to have it immediately. They only had one left and it was in my size. I love when it happens like that.

JavaScript is currently disabled in this browser. Reactivate it to view this content.
DRESS // SUNGLASSES // BAG (sold out – in yellow) // SHOES // NECKLACE // EARRINGS
My obsession with oversized tortoise shell sunglasses continues and I'm not sorry about it. (Linked to these – they're on sale – and some good dupes!)
And after daydreaming of these bow mules for months, I gave in and got them in gold. I can't wait to wear them with everything from dresses to jeans. This straw bag with pearls is sold out, but they still have it with the yellow poms which is so perfect for this season.
I plan on living in maxi dresses this summer, consider this your warning.
Dare I say things are starting to feel back to…normal? I actually woke up early this morning and got in my Miracle Morning (one of my favorite books). I read (here's what I'm currently reading), I did my daily devotions, journaled and had some solid thinking time (I got the thinking time concept from Power of Focus and it is life changing).
Check out all the books I've read (and want to read) in my Amazon store.
Maybe it's me being overly optimistic – I guess 7 hours of sleep does that to you. Outside of my recent vacation, I haven't gotten that much sleep uninterrupted in a while. I'm always a happier me whenever I get some good sleep AND uninterrupted time to myself before the organized chaos of our day begins.
Here's what I am learning – what used to work back then doesn't mean it'll work now. I used to be able to get work done after Maizah went to sleep. Nowadays, after putting 3 kids down to sleep, work is the last thing I want to do (or even think about). I'd much rather wake up early and do it or set myself up for success the day before.
Batching work out 1 or 2 weeks in advance used to be my go to process for getting things done a couple of years ago. However, we have so many moving parts in real time that being 1 to 2 days ahead works better. And that's ok.

Waking up around the 5a hour still sets me up for success. I understand that's not everyone's reality (or preference), but even as hard as it is the first few days you do it, it always ends up paying off. I get more done, even when I don't start work until 8a, because I've got time to think. I cannot harp on this enough.
Whether you wake up before dawn or hit the ground running, carve out time in your schedule to thik uninterrupted. Talk about clarity.
So maybe things are back to a new normal – rested and clear for once.