Really pleased with how the dining room decor turned out this year. Last year this time, we had just moved in and I was VERY pregnant. This year, I got to take the time to dress up the table just like I wanted.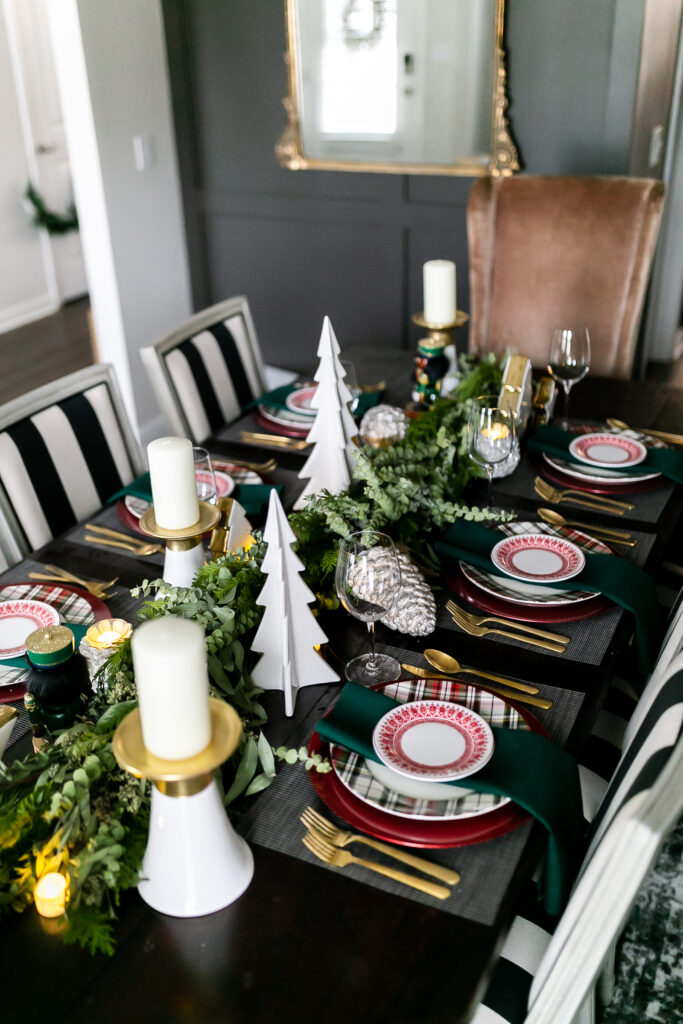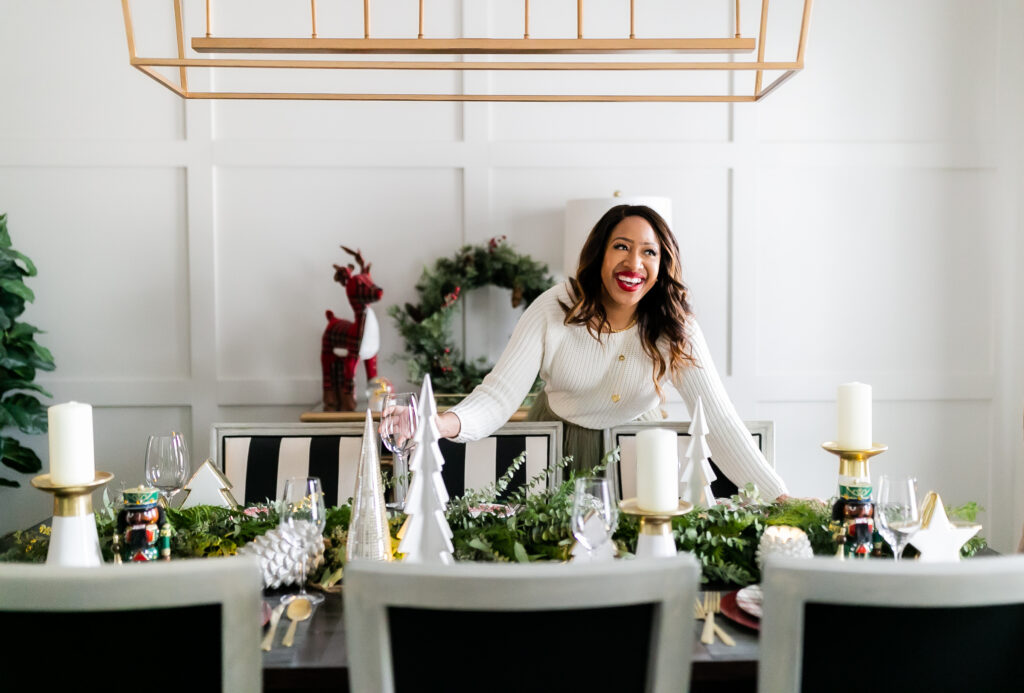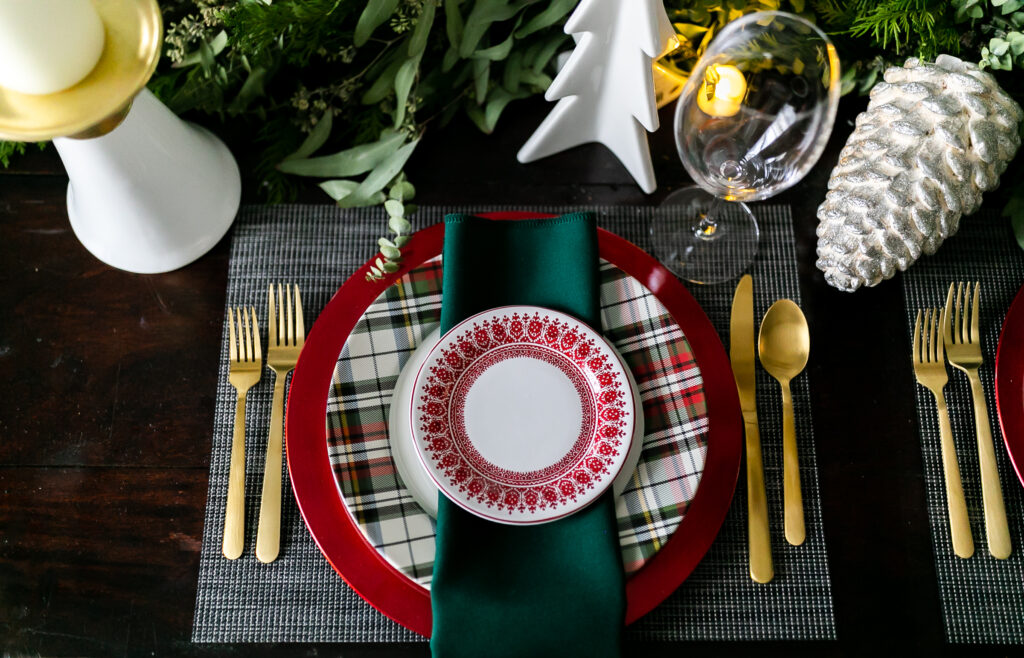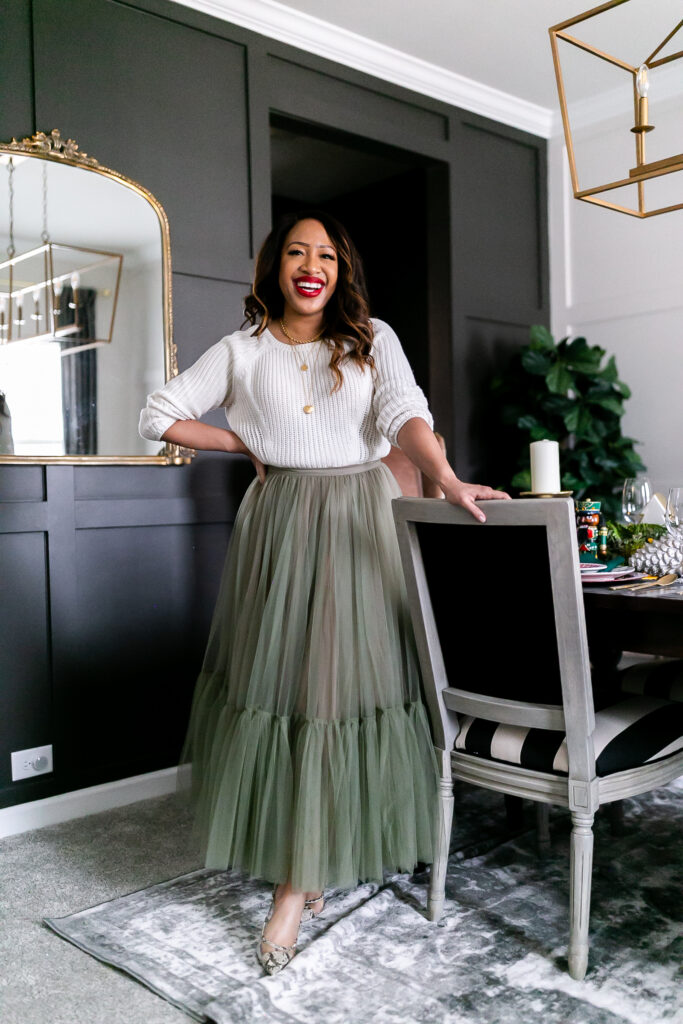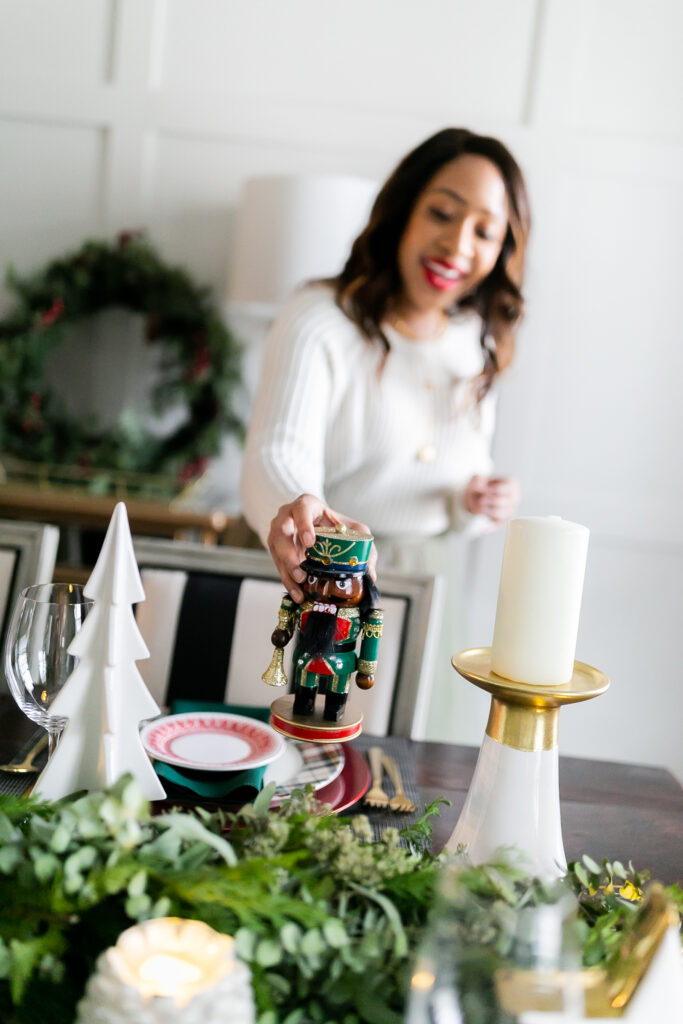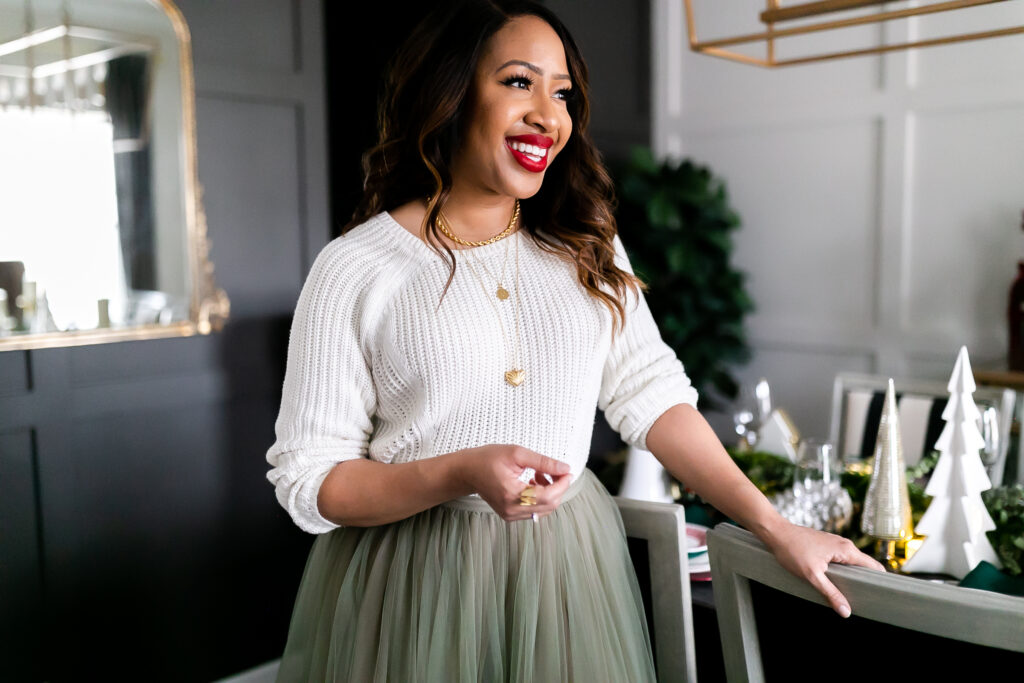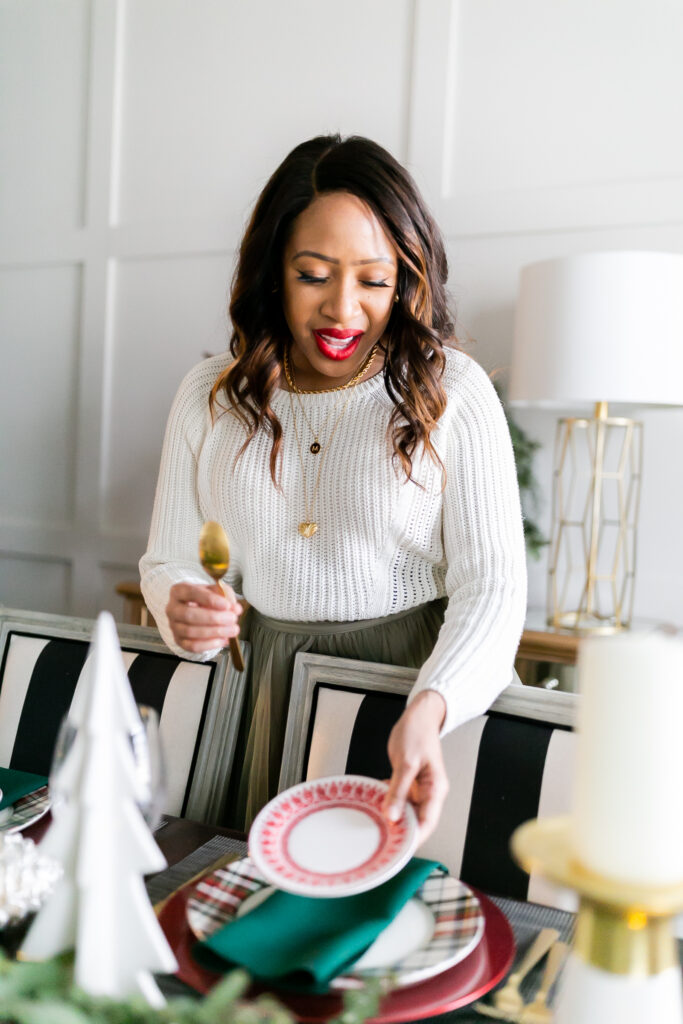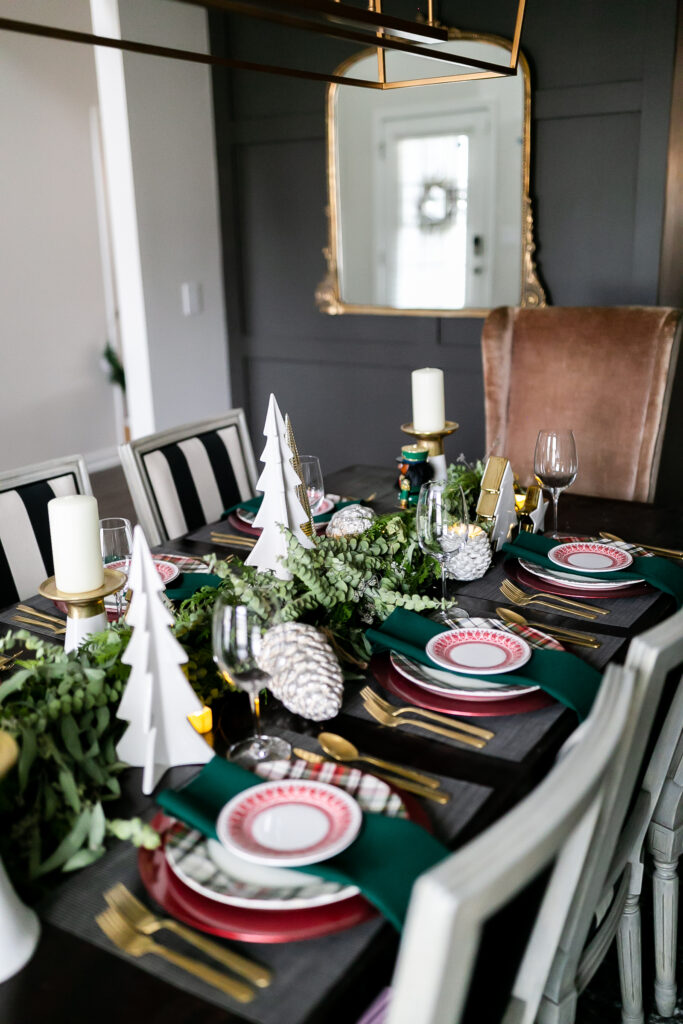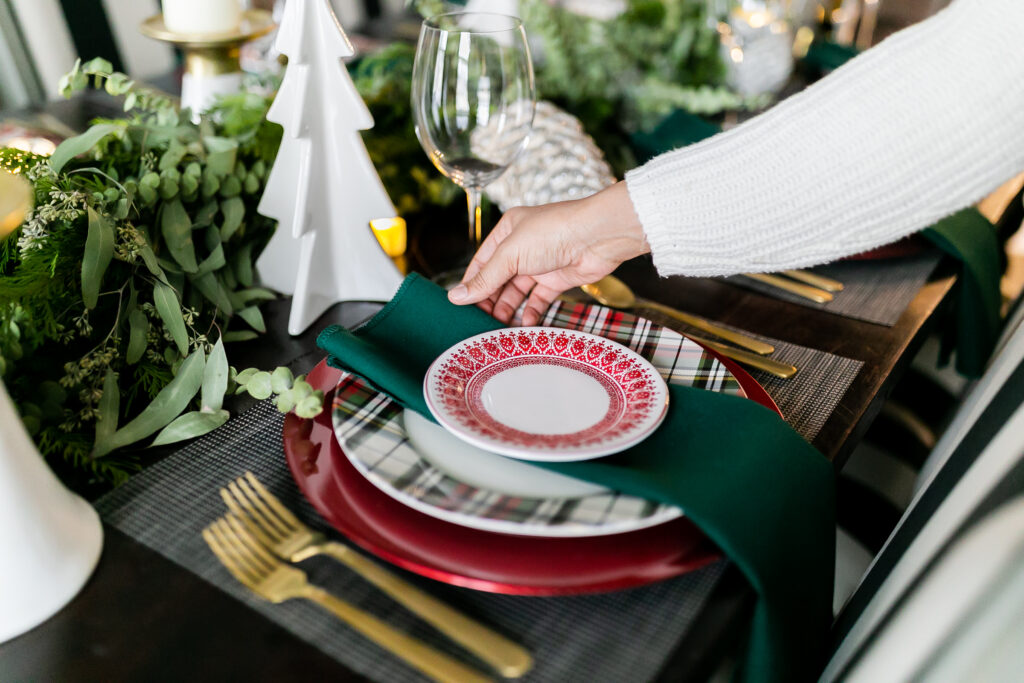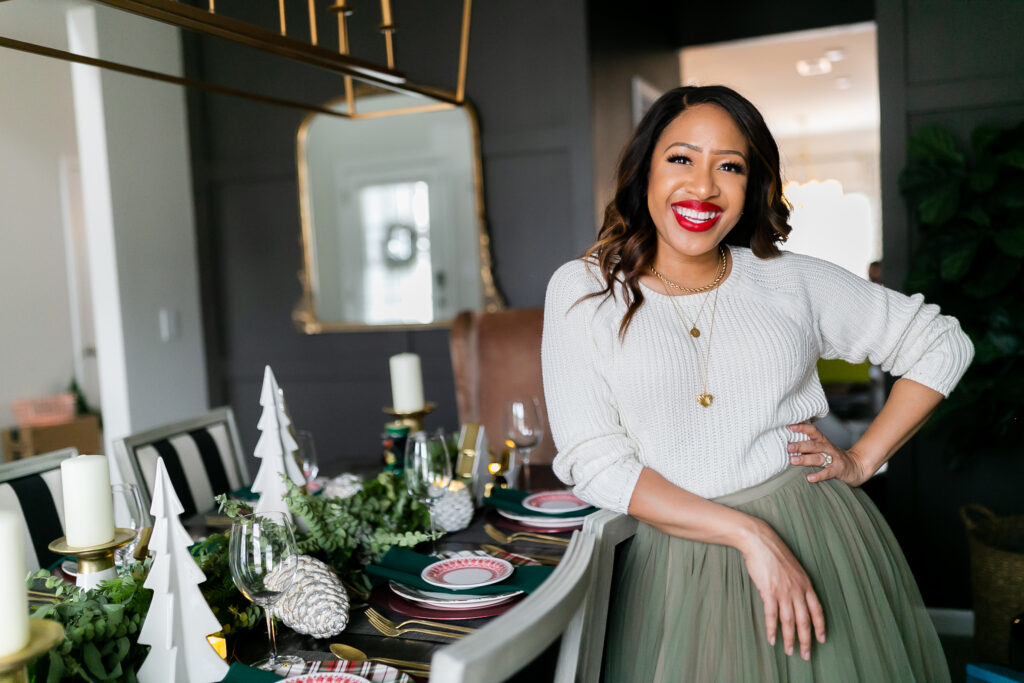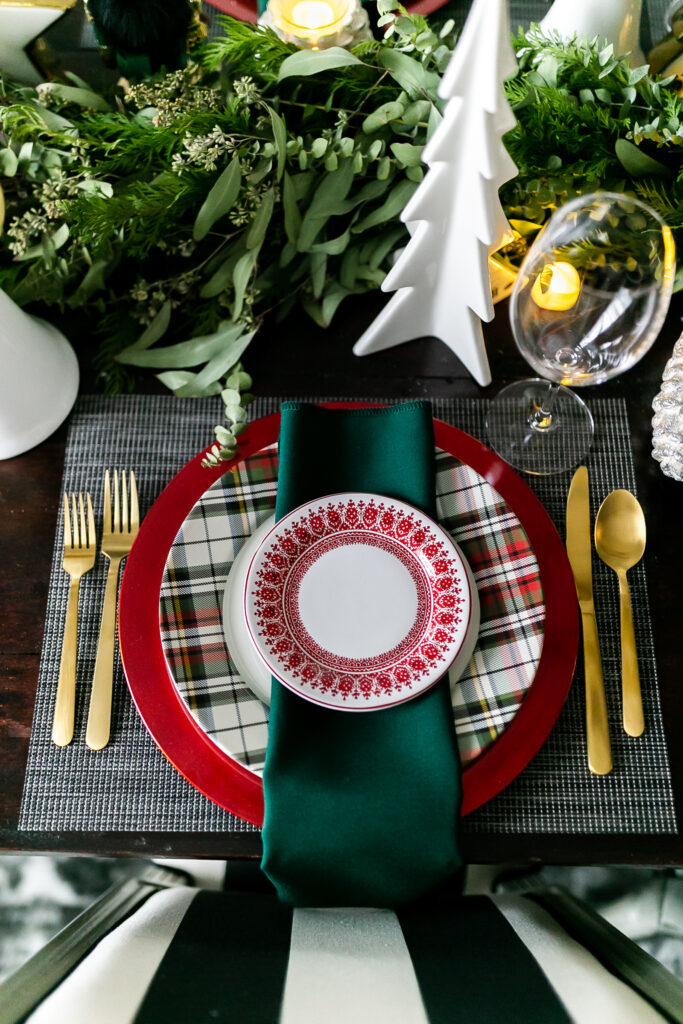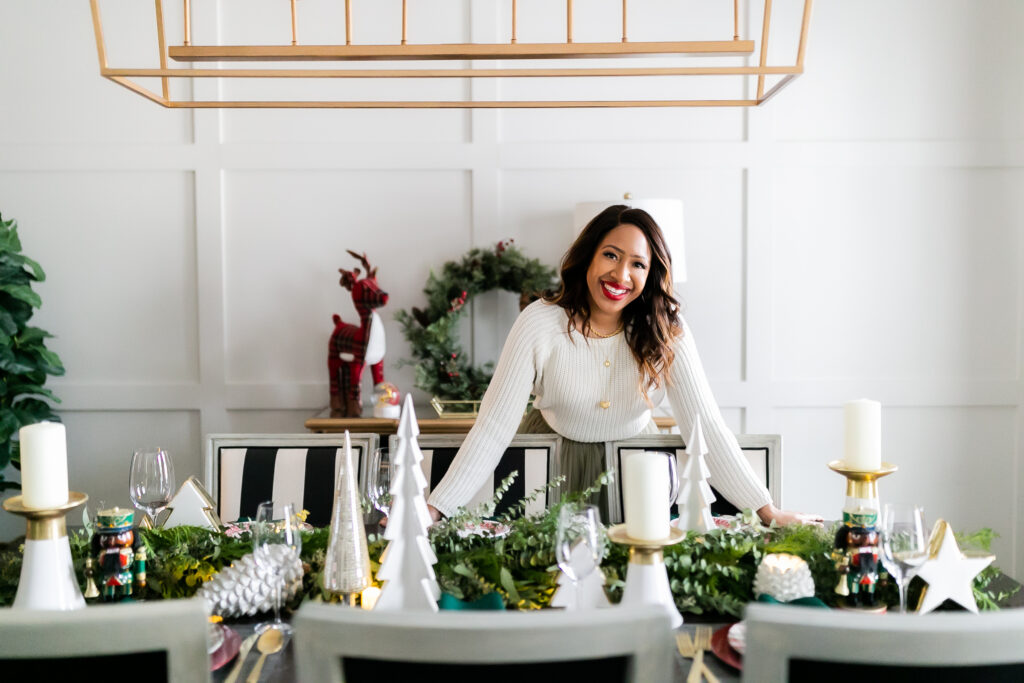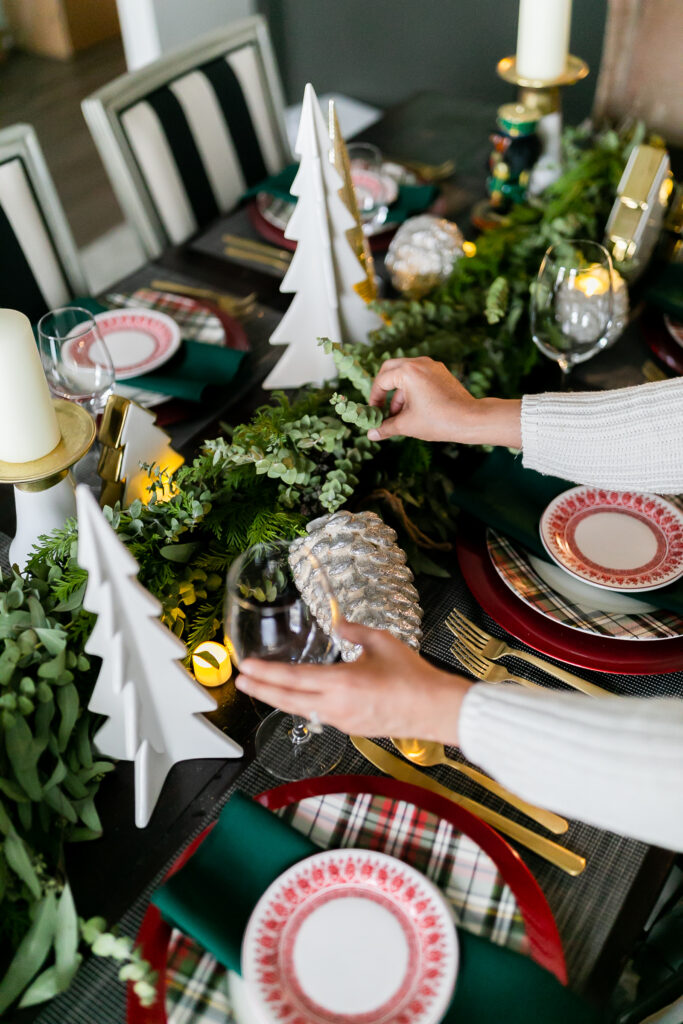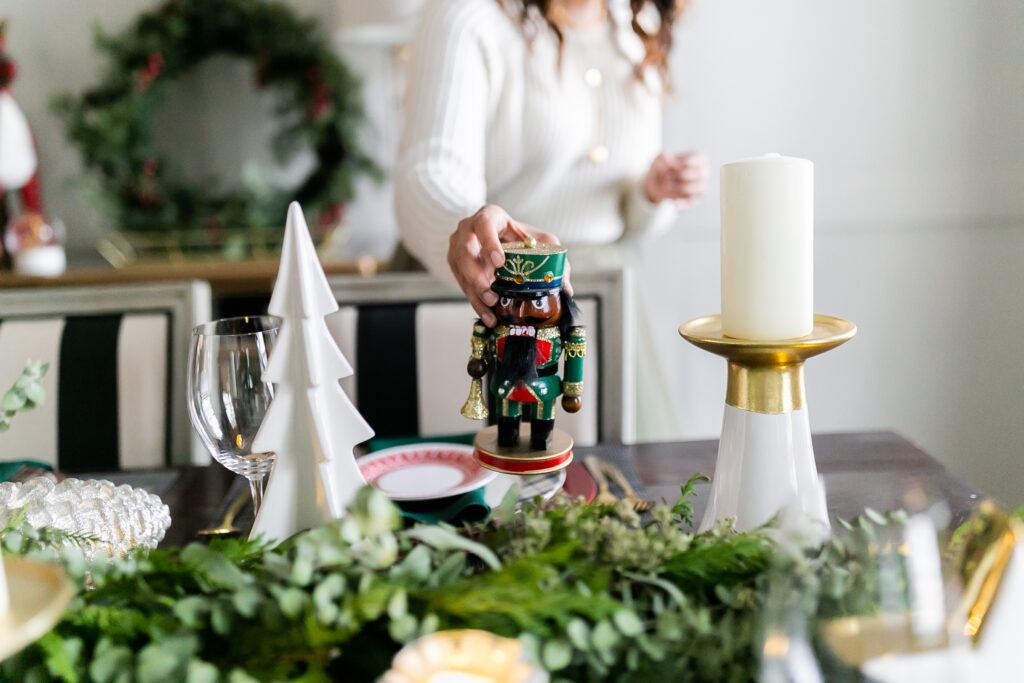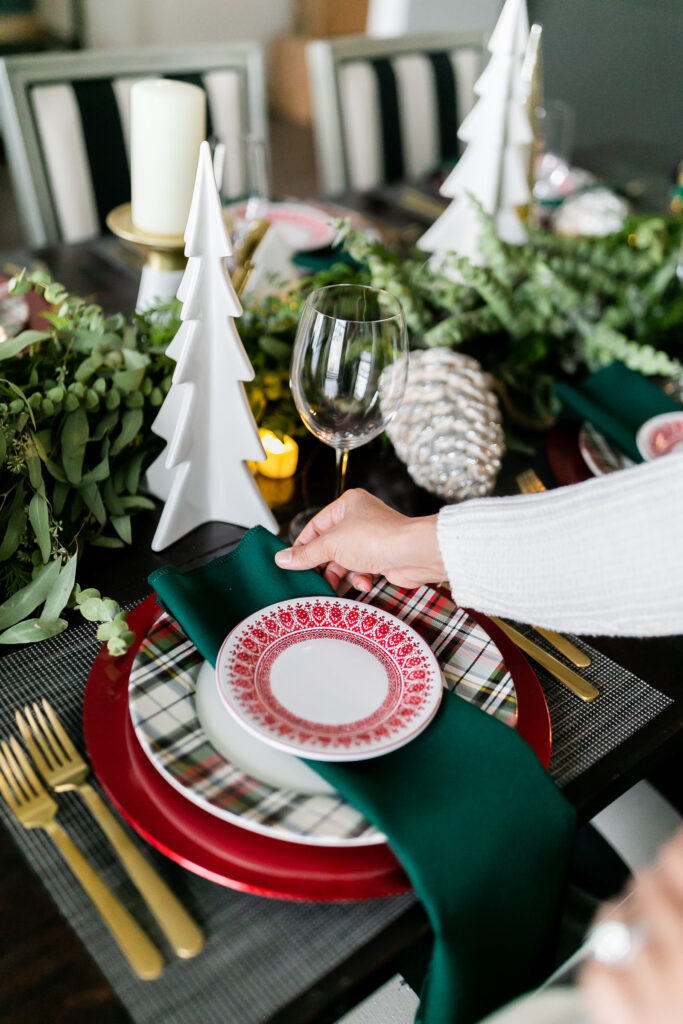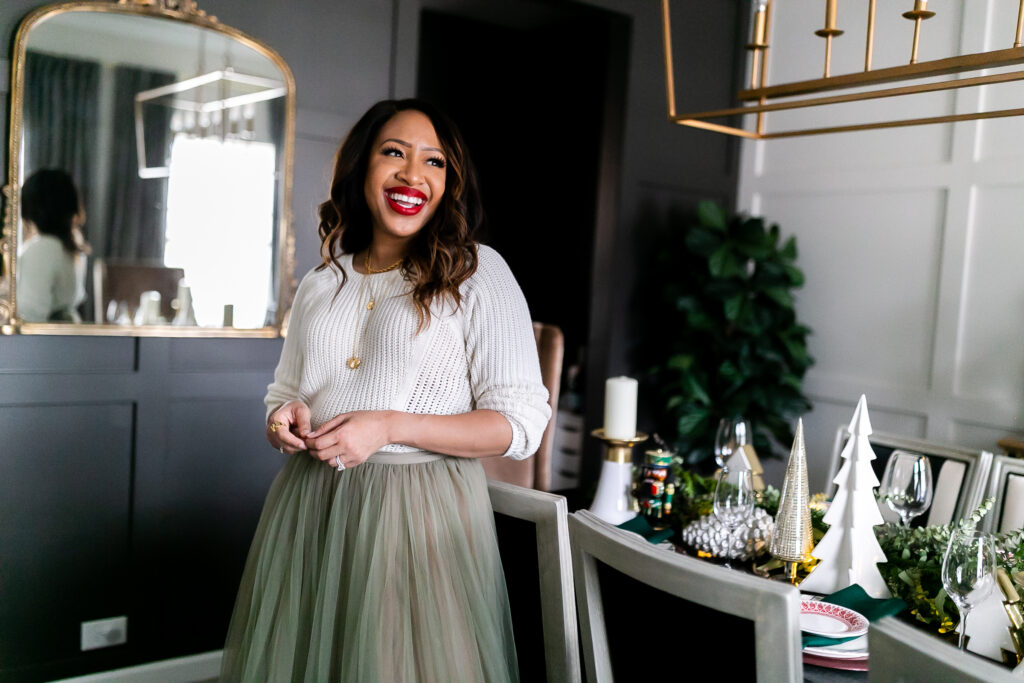 PHOTOGRAPHY // Erica J. Simmons
For the last couple of years I have been very into gold, silver and ivory for Christmas. This year, I wanted something a little more classic that included red and green without being too cheesy. I came across these lovely plaid plates and knew I had to have them immediately. To make the paid pop, I went with a red metallic charger this year. And these ornate dessert plates with gorgeous red detail are probably my favorite pieces on the table. They are so good. I really wanted them in the dinner plates, but they sold out what seemed like immediately. But I'm pleased with how it turned out. The red and plaid details really compliment each other. I didn't find any holiday placemats that I liked this season, but my usual placemats worked out. They were deep and neutral enough to go with everything else. As much as I had been into gold before, I never committed to gold flatware. This year, I opted for this matte gold set which really brought the look altogether.
Our formal dining room table is large, so I've always included decor on the table. This year was the first time I chose live greenery for the table garland and I am so pleased with how it looked (and smelled). I didn't have an official theme for the table decor, but I ended up choosing various types of Christmas tree decorations and mini Black nutcrackers. (Random: I always find Black nutcrackers at Kroger here in the Atlanta area. That's where I got these.) Candles are always such a nice touch to table settings, so I included pillar candles like I did last year. And after thinking about it, I have quite the affinity for pinecones this time of year – as you can see – and included some pinecone decor + tea light holders.
I still have yet to put art up in the dining room, so I decided to set the wreath up on the buffet to tie the decorations together. This plaid reindeer is so cute and makes the kids so happy when they see him, so I placed him on the buffet to add a playful touch to the room. I really like how it turned out.