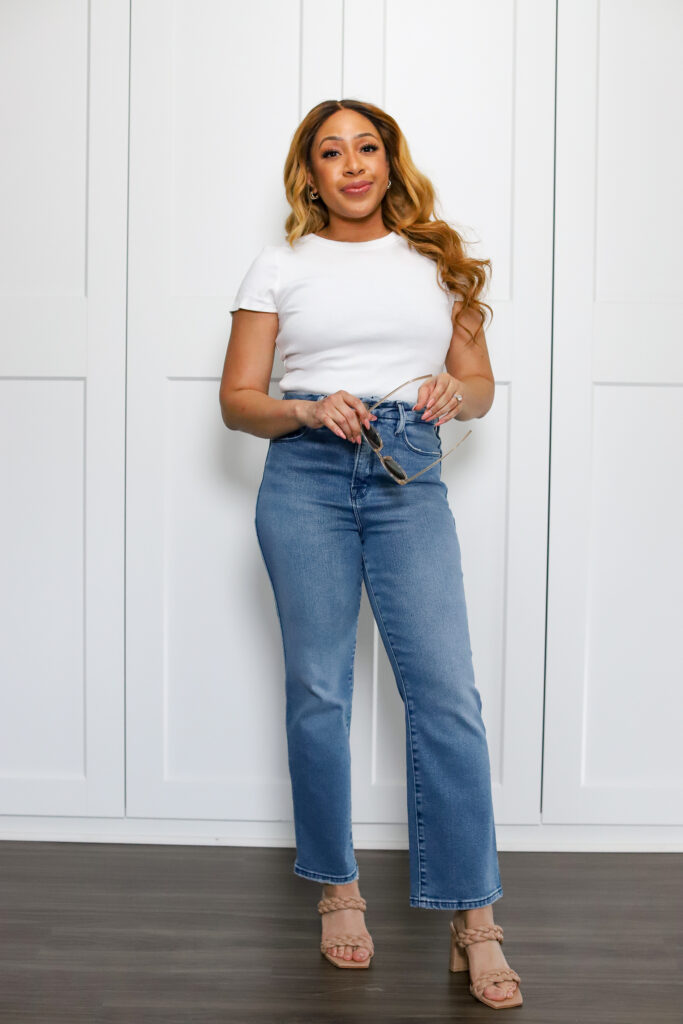 You know I could wear a dress every day, but honestly, I need casual outfit ideas on those days I'm running errands, picking up the kids from school & more. Recently on Instagram, I partnered with my friends from EVEREVE who in my opinion have great everyday pieces that are both functional and elevated. With spring just around the corner, I've been slowly yet surely adding pieces that are season-appropriate including some new pieces I got from EVEREVE.

In the spring, my idea of a casual look is:
Jeans + white tee + sunnies
Jeans + light sweater
Jumper
Casual maxi dress
With my luck, EVEREVE had great options for each type of look. Here's what I ended up getting.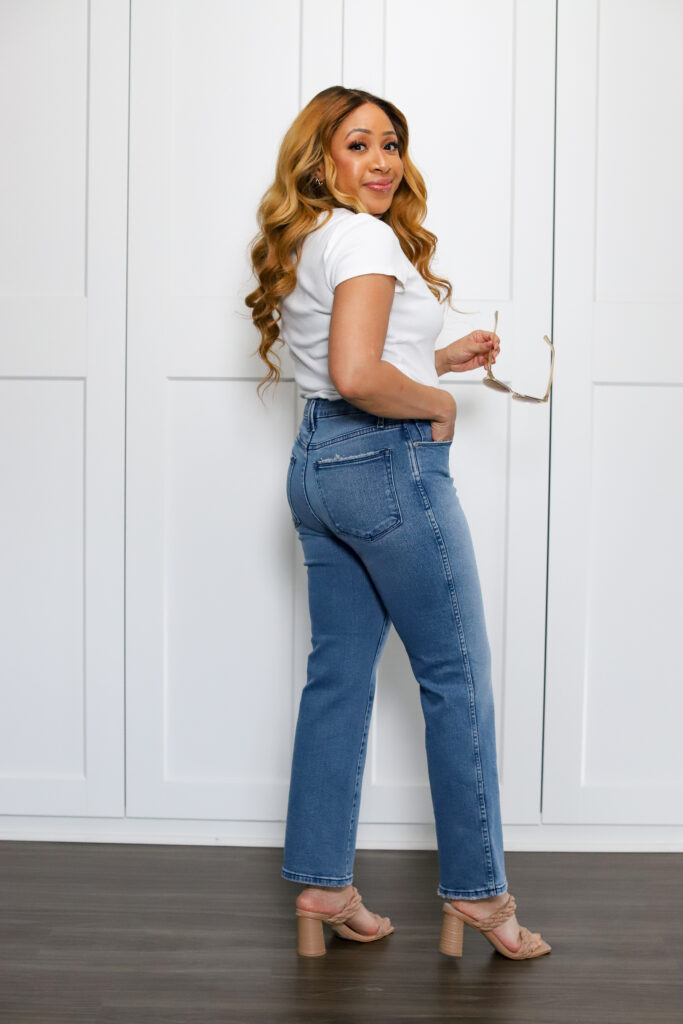 jeans + white tee + sunglasses
Is there any more classic than a white tee + jeans and sunnies? This is my casual spring uniform because it can easily be dressed up or dressed down. I really like these high-waisted jeans – I could in fact go a size down (wearing a 28, pictured). This tee is really great quality and I like that it's ribbed. And give me all the sunglasses in the spring and summer. These ones are good and go with anything.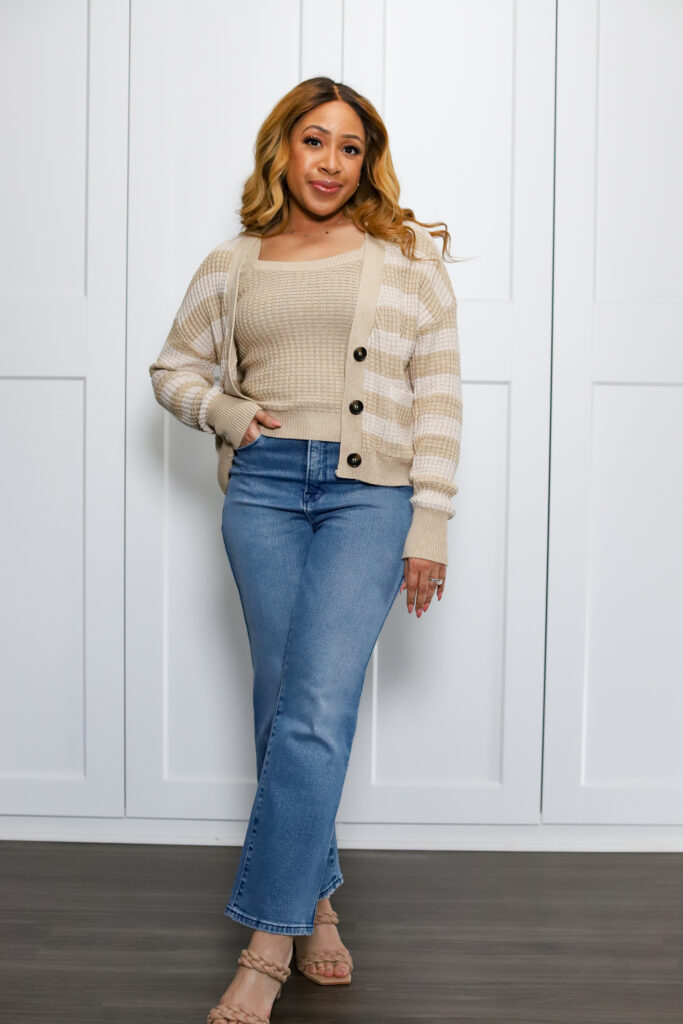 jeans + cardigan set + neutral sandals
Because the weather is warm yet mild in the spring, I tend to wear a lot of cardigans during the season. This cardigan set was fantastic because it came with a matching tank. So in the day when it's warm, you can lose the cardigan, and when it starts to get cool, throw on the cardigan. Neutral-colored sandals are a must for me in spring and these ones are so good.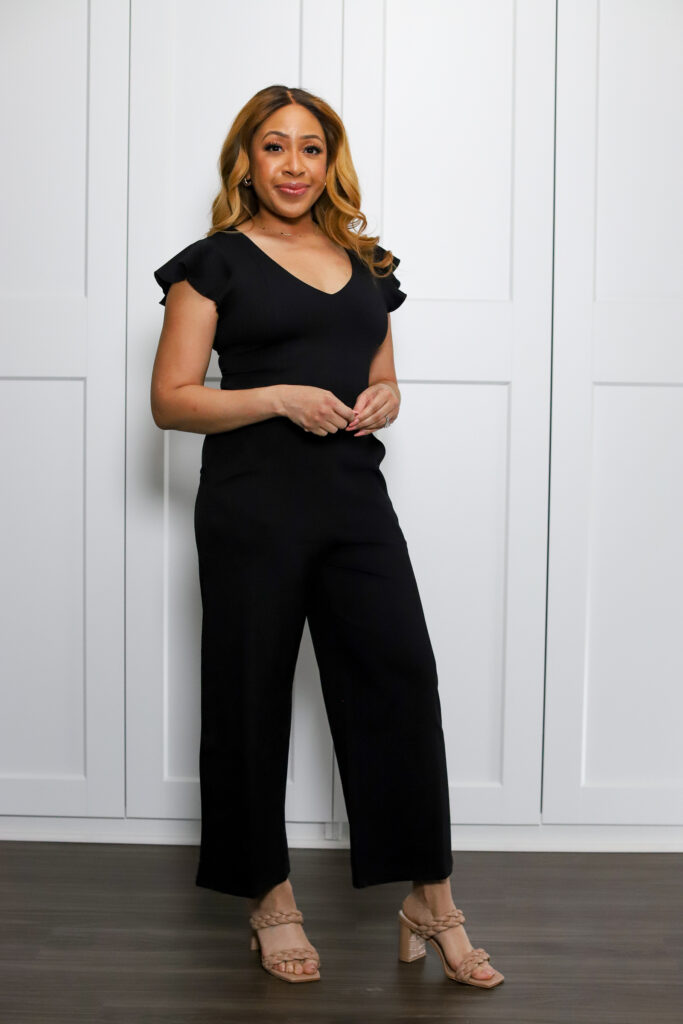 black jumpsuit + dainty gold necklace & earrings
You know I like to keep it colorful and printed typically, but I can't resist a good black jumpsuit. This one is so good because of the silhouette and pockets! I love how it contrasted it with the neutral sandals and gold jewelry. I love how dainty the necklace and earrings are. Easy to mix and match with every look.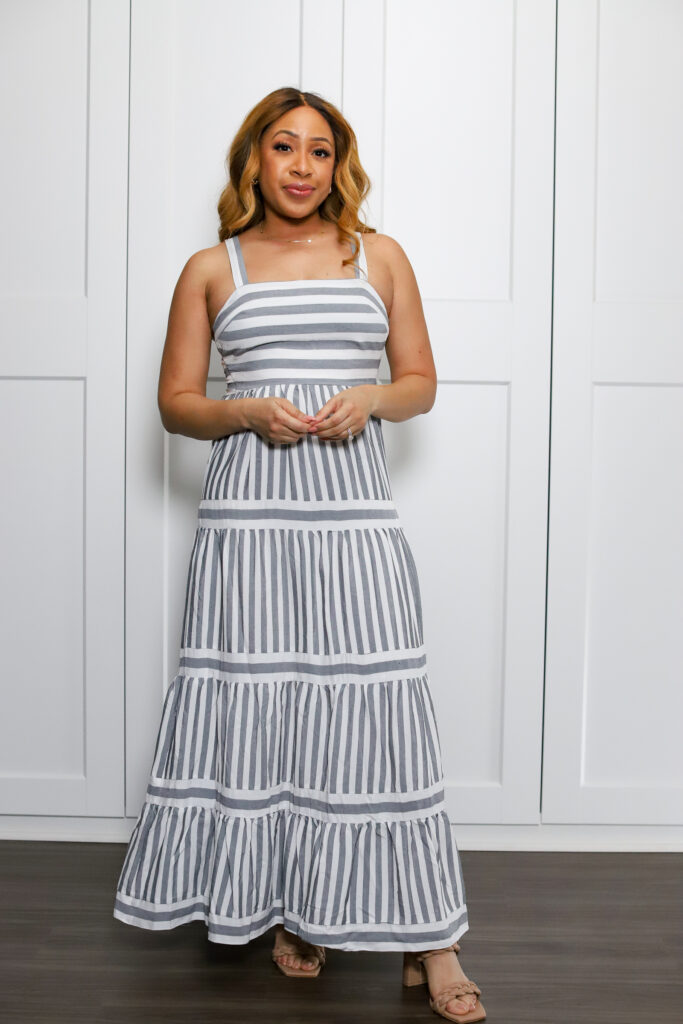 striped maxi dress
I think stripes scream spring especially in white and blue. This dress is easy, breezy, and low fuss – which is exactly what a casual look in spring should be.
Click the product in the graphic below to shop!
What are your go-to casual outfit ideas for spring?