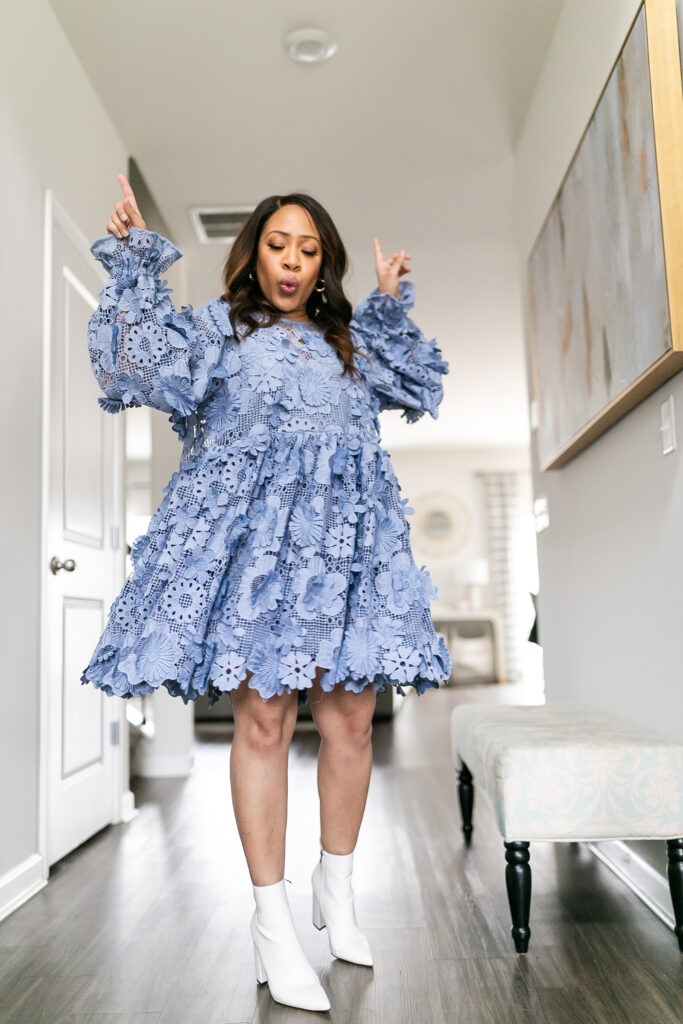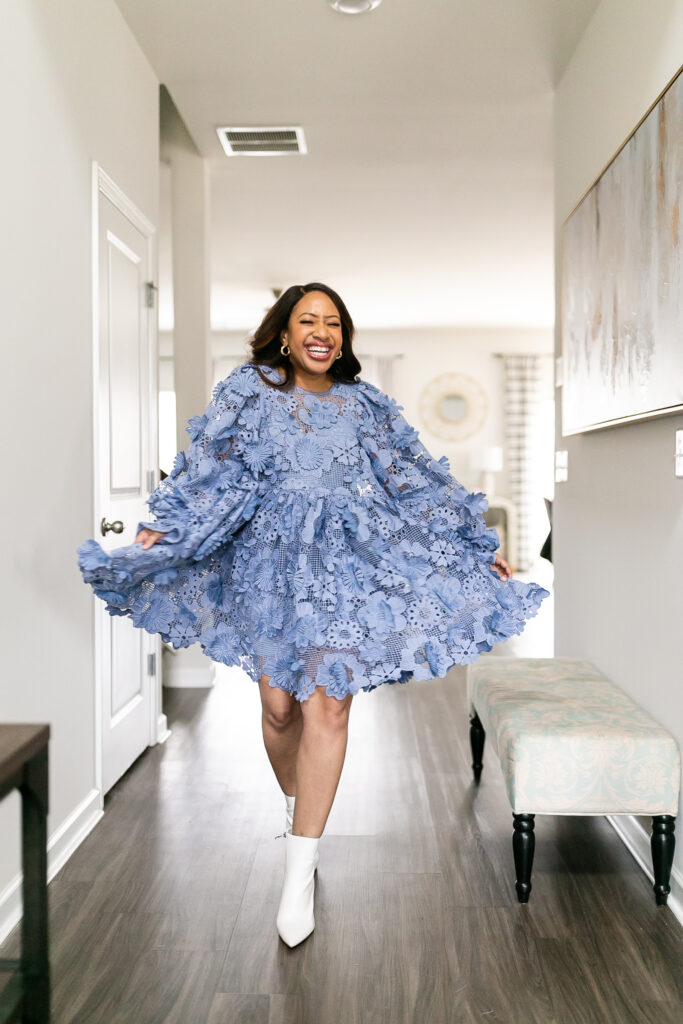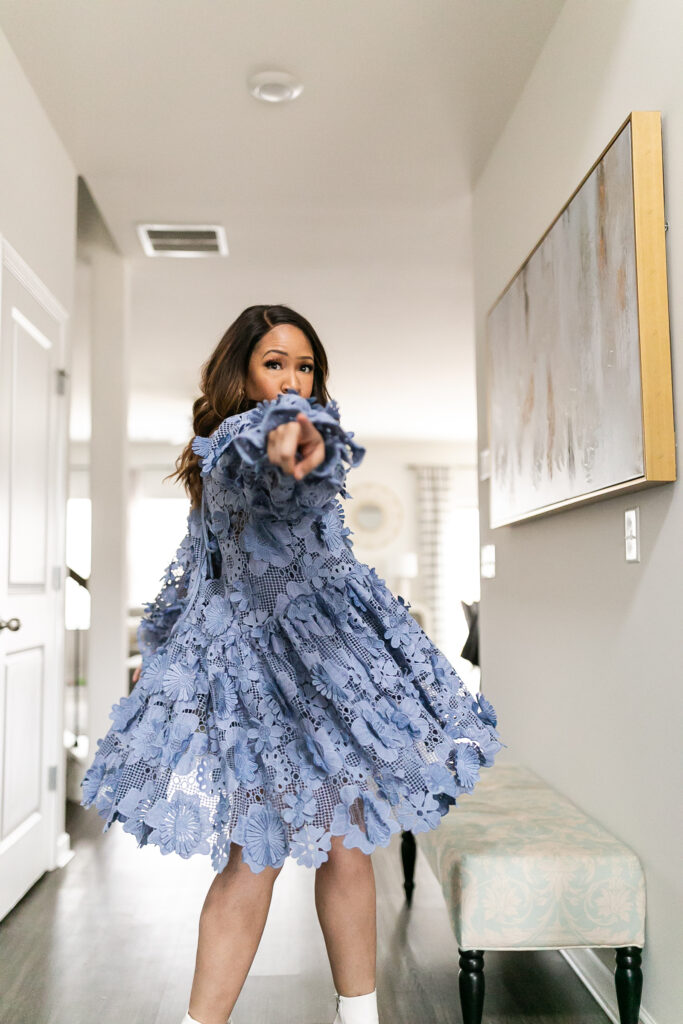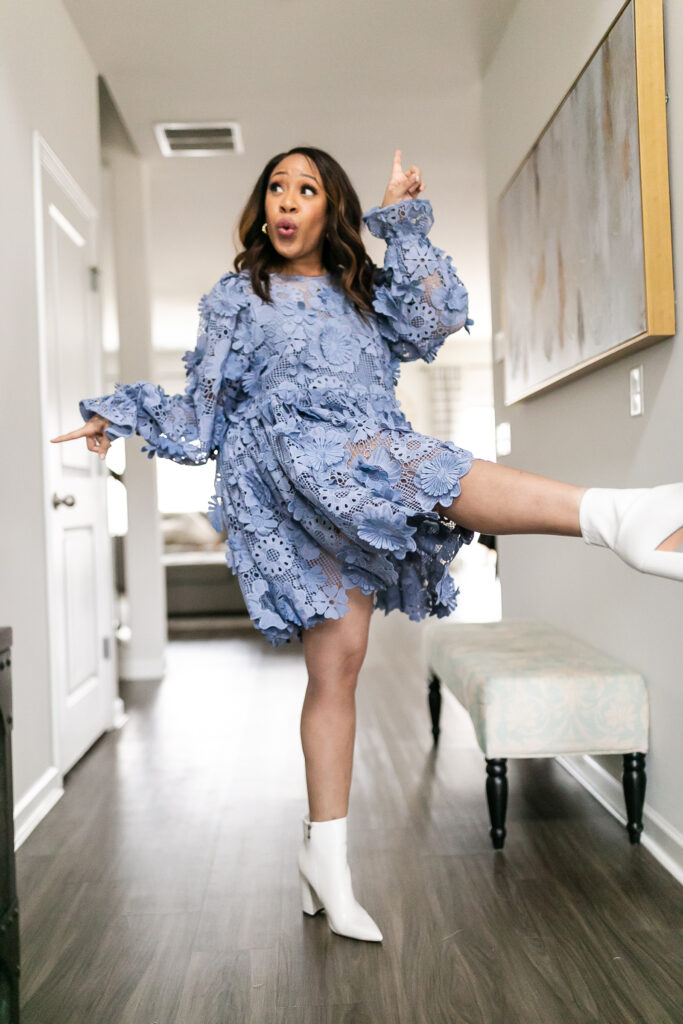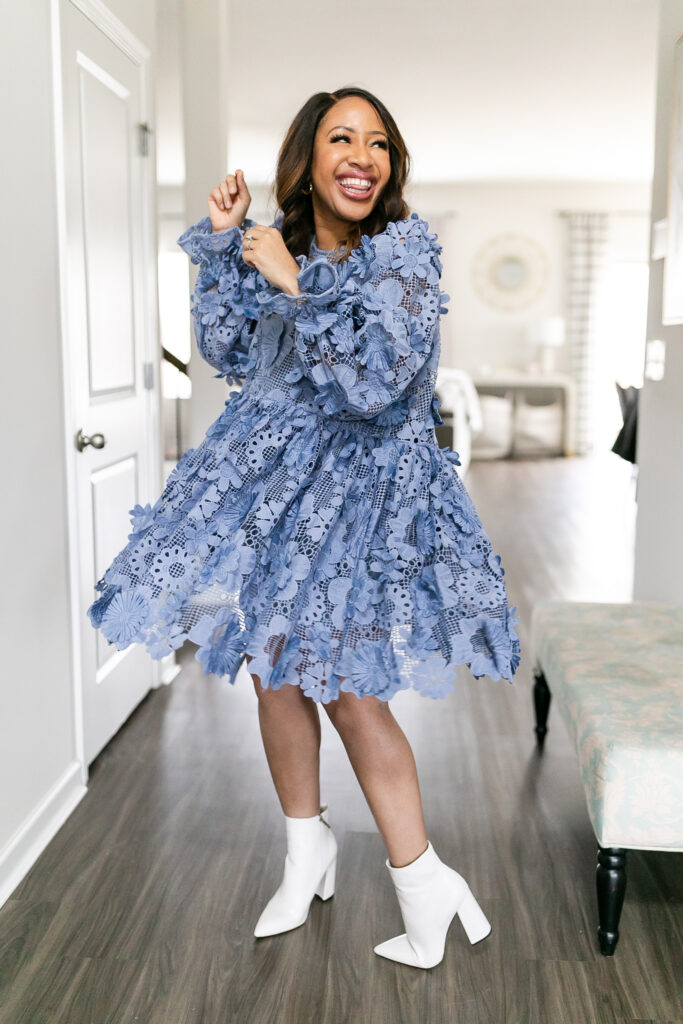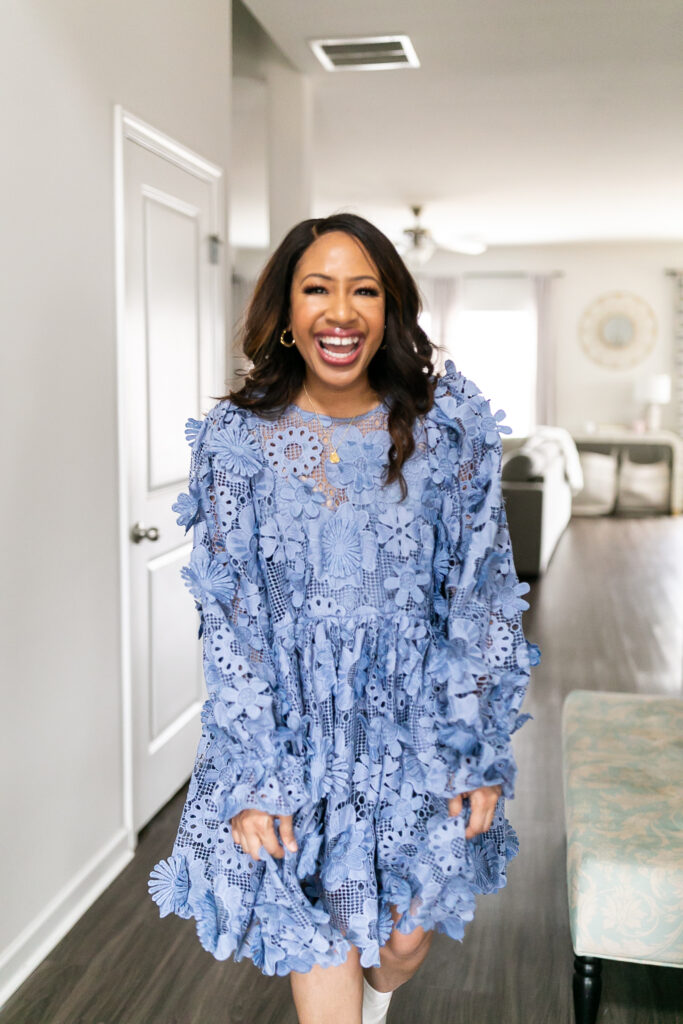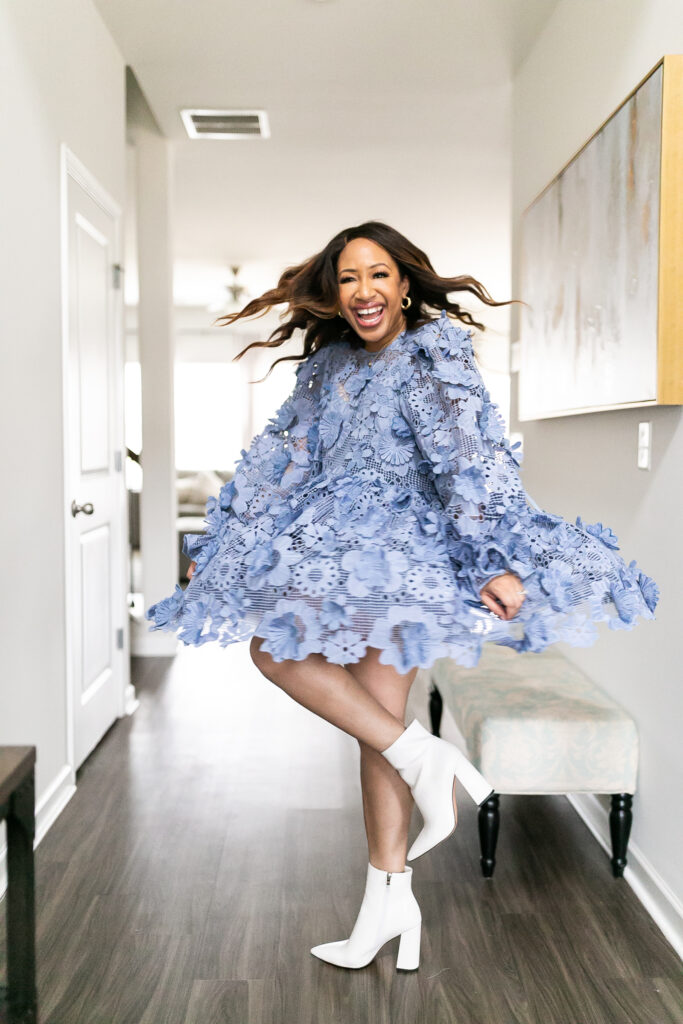 Here's the thing – I know I'm at the house around the clock. Most times I'm tending to the kids or even behind a computer so there's really no need to get dressed up. I'm still getting dressed up though. Obviously, this is not an everyday thing, but I believe in getting dolled up at least 1 or 2 times every week for my peace of mind and sense of normalcy.
JavaScript is currently disabled in this browser. Reactivate it to view this content.
PHOTOGRAPHY // Erica J. Simmons
DRESS // BOOTS // NECKLACE // LIPSTICK
When I saw this dress, it reminded me of African lace which I always loved seeing my mom and aunts wear as a kid. Recently, I've really been enjoying the color blue and this periwinkle was too good to pass up. I was on the search for some white ankle boots with a stacked heel and was so happy when I came across these. They go with everything from jeans to dresses and they're so comfortable. It seems like this necklace has become an everyday staple and that's fine by me.
We had a lot of fun shooting these photos. Mostly because I looked like a fool to accomplish the shots. One thing about me, I'm willing to look like a fool to get what I want.