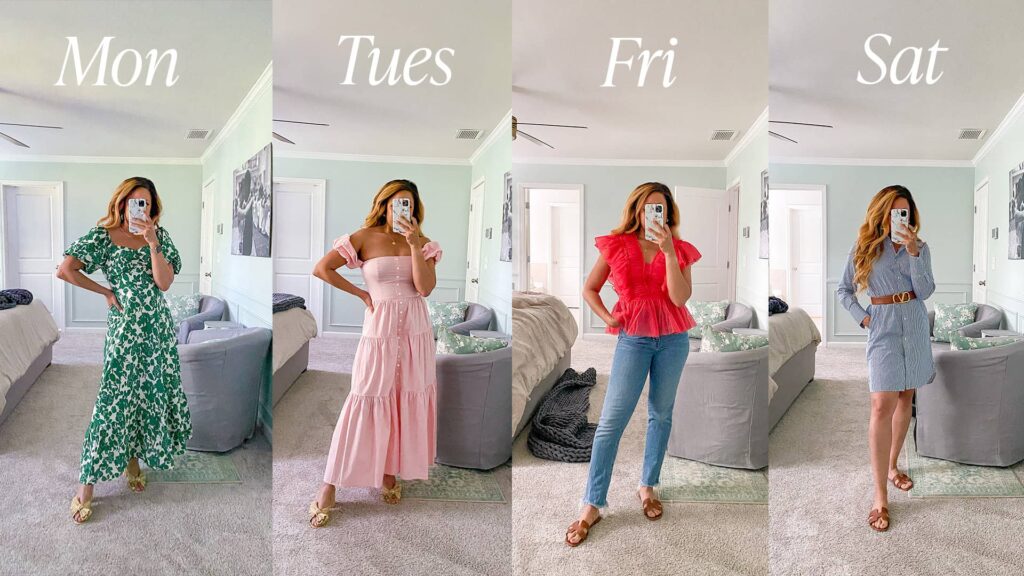 Everything I Wore In A Week
Everything I wore a couple of weeks ago was a little dressier than usual because we had a busy work week of filming. Because I traveled the following week and recorded the audiobook for Everyday MAGIC the week after, we had to shoot and film content for two weeks in one.
If you follow me on Instagram, you know that I'm usually one to wear dresses pretty regularly. However, this week was a little dressier than normal.
Watch above to see everything I wore in a week.
Some of the looks I wore were oldies but goodies, so I tried my best to find similar options.