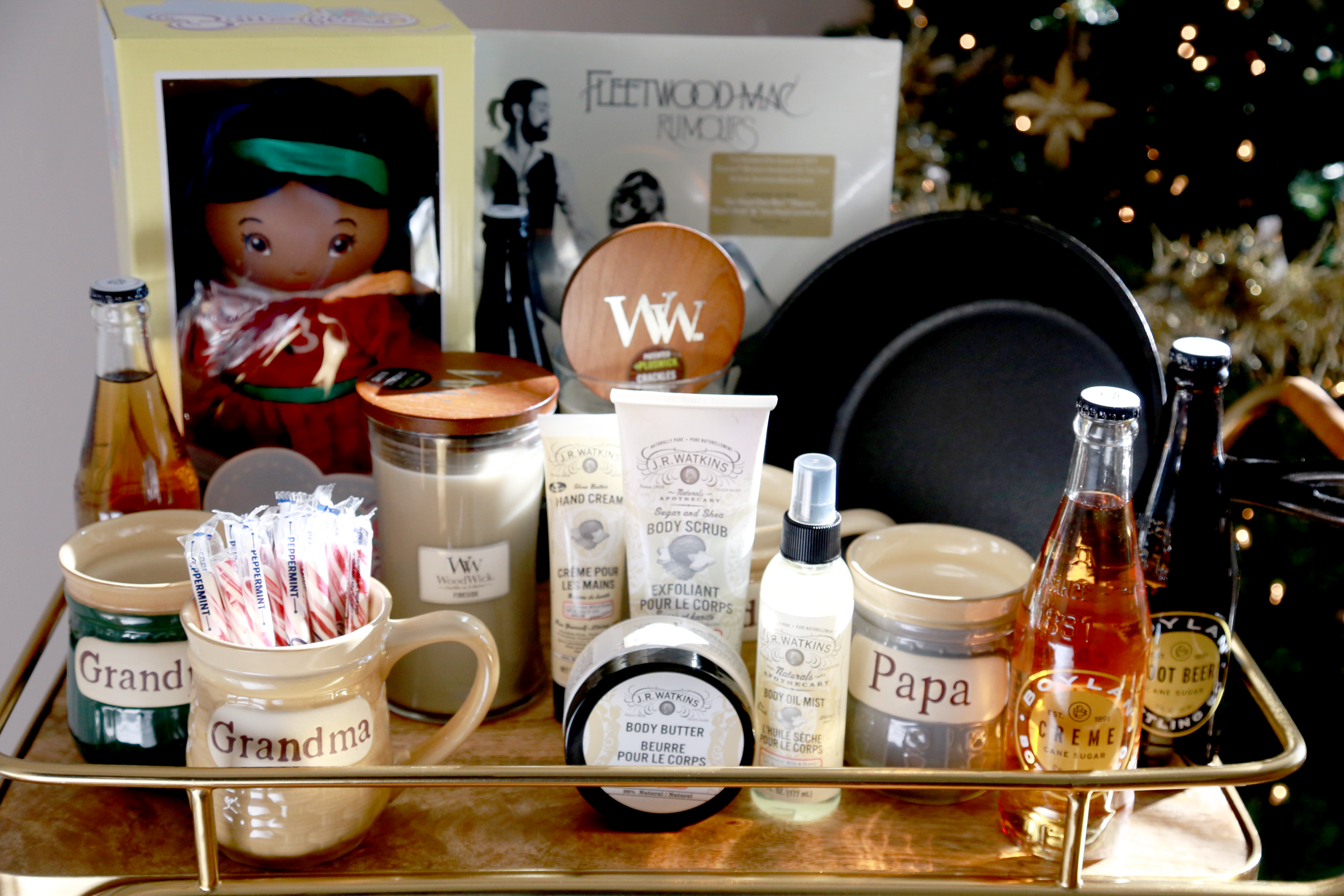 It's that time of year when you have to muster up creativity and think of gifts to get your entire family. Both Hubs and I come from big families so making sure everyone is covered can be a bit challenging. Naturally, you want to get everyone things they'll actually like and enjoy without emptying out your bank account. When Cracker Barrel reached out to me to create a holiday gift guide, I thought it was the perfect time to discuss what to get your family (even if you're on a budget!).
There's my parents, Chris' parents, our 3 year old and because we have a big Christmas Eve shindig - we had to consider getting holiday treats for everyone as well. So not only did I have to get gifts for everyone, but do it with a $250 budget. Luckily, Cracker Barrel had way more than I expected. What I love is that they have an online store and if you use the promo code JOY30, you'll get 30% off your purchase. Honestly, you guys, I found a gift for everyone in my family. What I know now: Cracker Barrel is the ultimate holiday gifting destination; they have a little something for everyone.
Here's what I got for everyone below: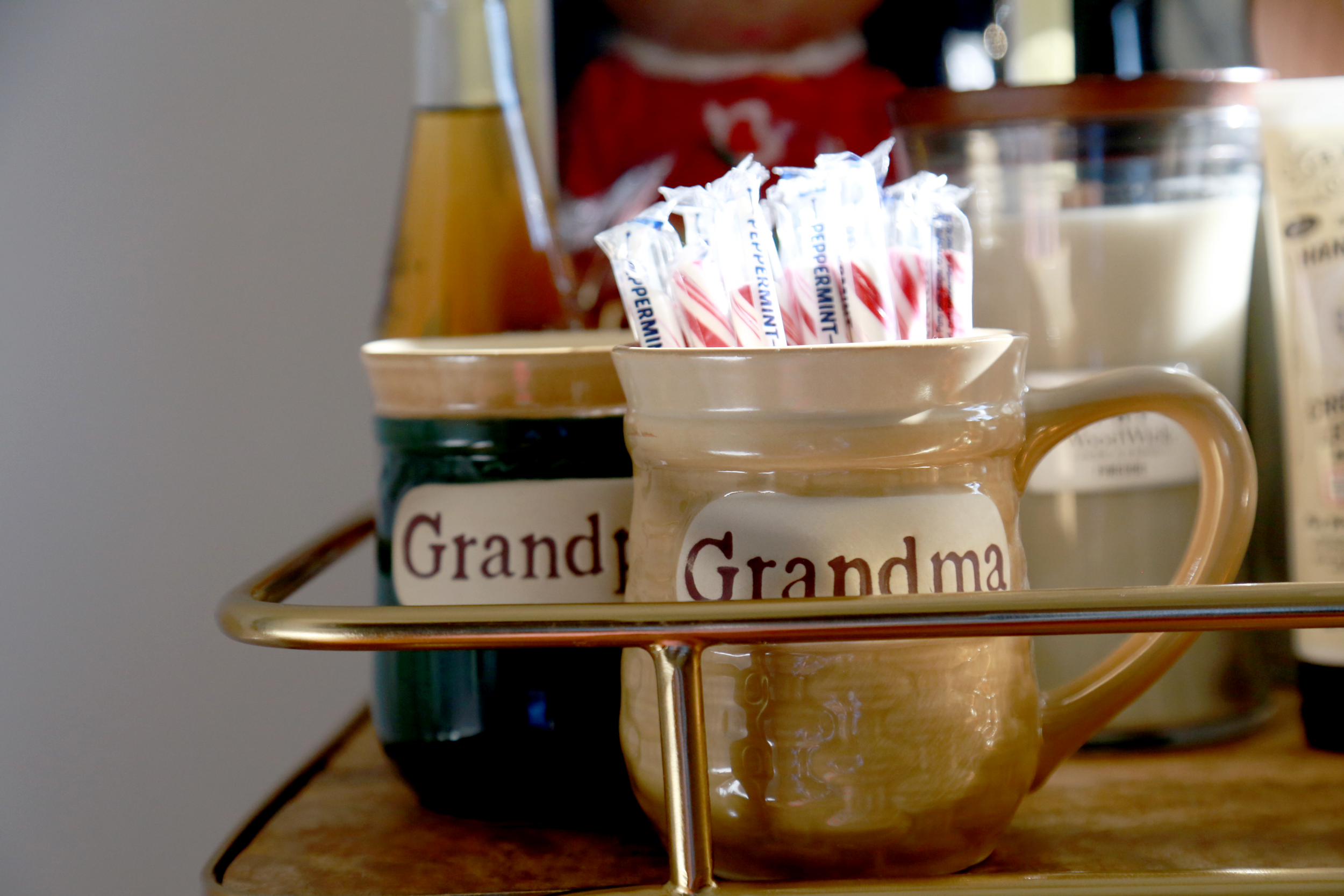 Our parents are now grandparents and they love everything about that. So little things that remind them that they are is totally their cup of tea. (Pun intended.) These cute little Grandma, Grandpa and Papa mugs are super cute. Cracker Barrel also has a bunch of other mugs so you can find the perfect one for anyone on your list. Plus, you can personalize this gift by stuffing the mug with their favorite tea, hot chocolate and/or coffee blend. (Think peppermints, mini marshmallows or a packet of honey.)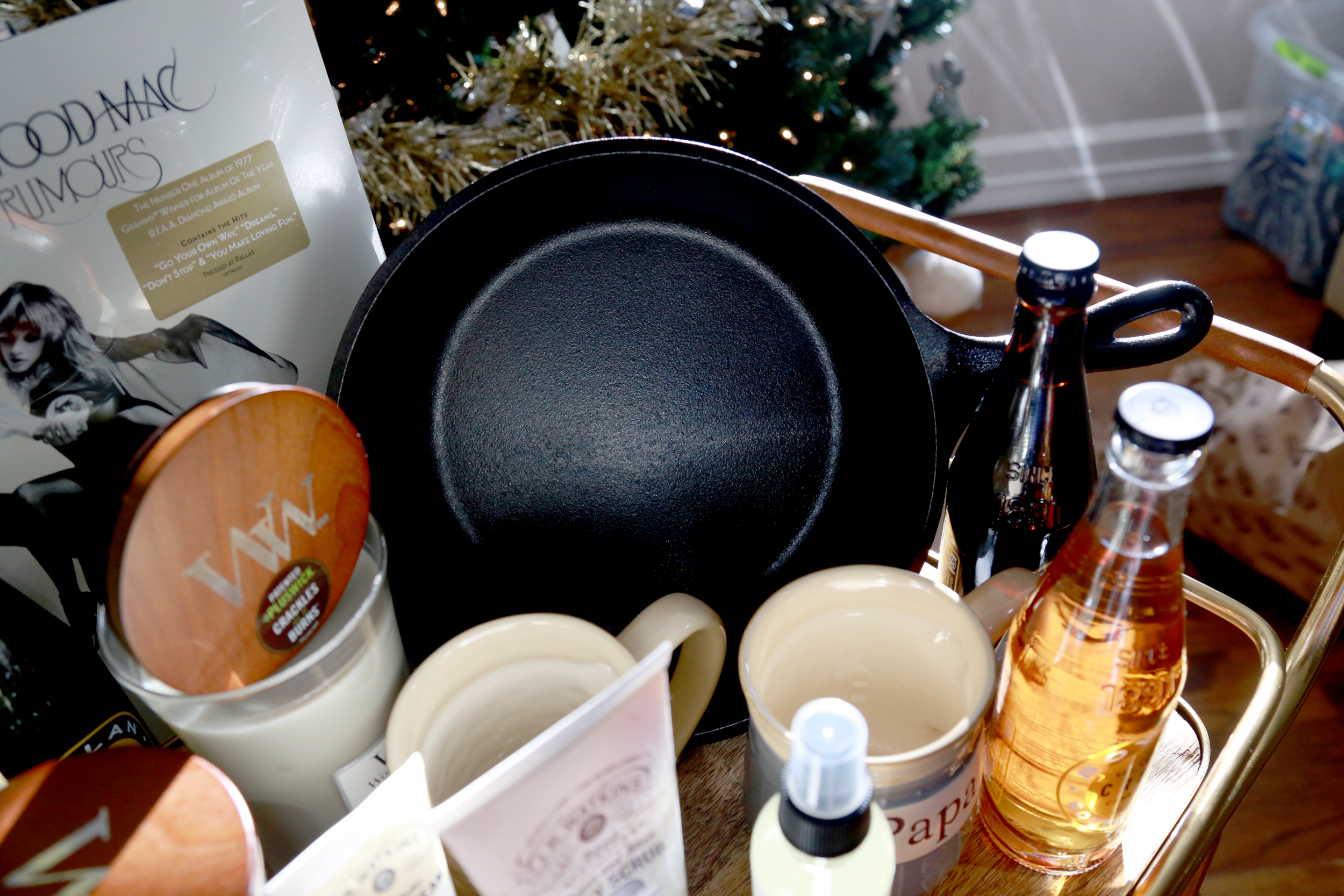 My Mom cooks well and as I get older we're always trading recipes back and forth. A few months back she mentioned that she wanted a cast iron pan to take some of her recipes to the next level. Because I usually benefit from what she cooks (ha!), I made sure to grab her this cast iron pan when I spotted it at the store. Under $30 and it comes with a seasoned top (not pictured). I can't wait to see her face when she opens this gift.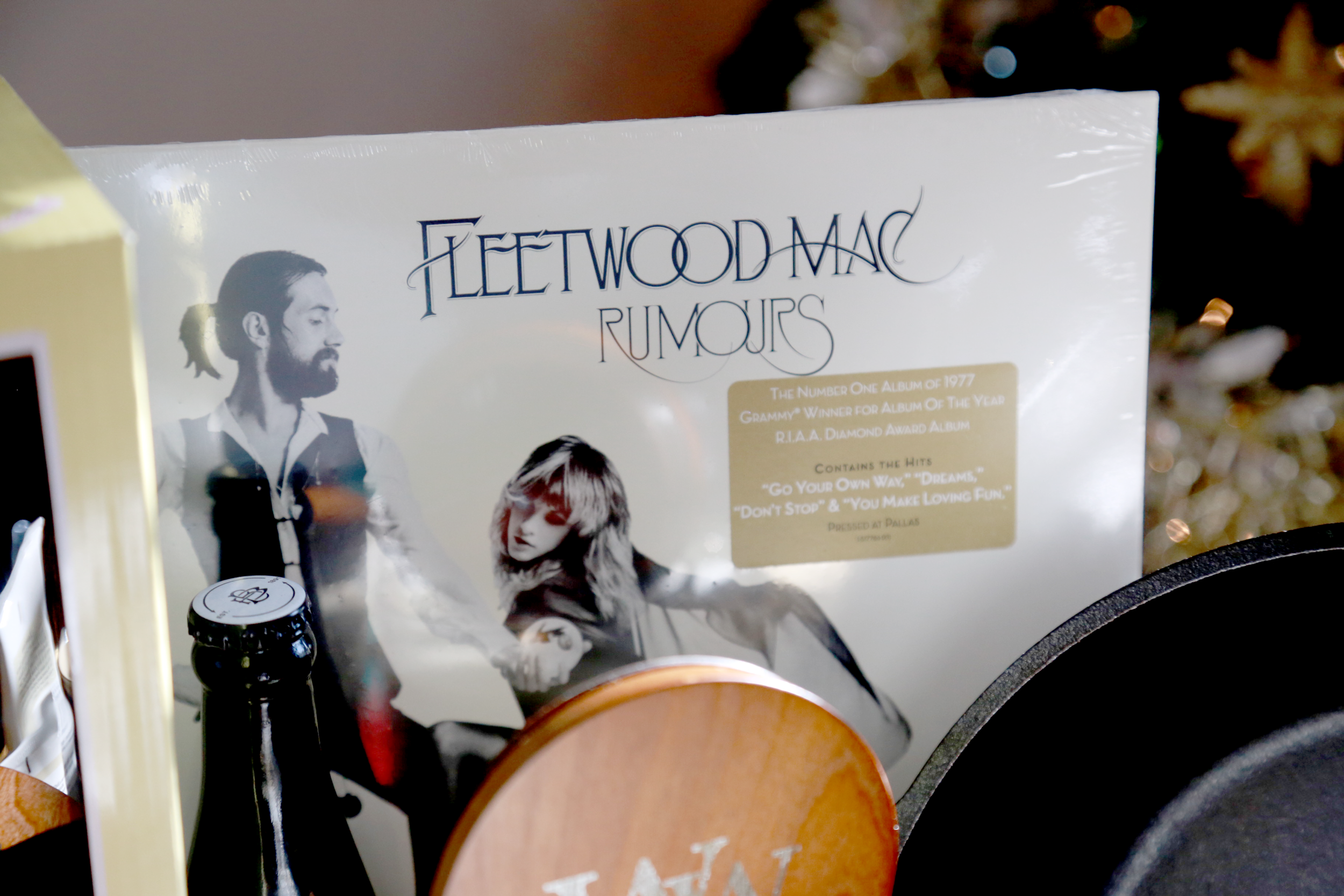 Last year, we all pitched in and got my awesome father-in-law a record player. Not one for gifts (just like my Dad), he was pleasantly surprised. He loves records and listening to music. While we got him a handful of his favorites last year, he loves this Fleetwood Mac album. When I saw it, I knew it was the perfect little gift to give him without him feeling like I went out of my way to give him something. Plus, I know how much he'll actually love it!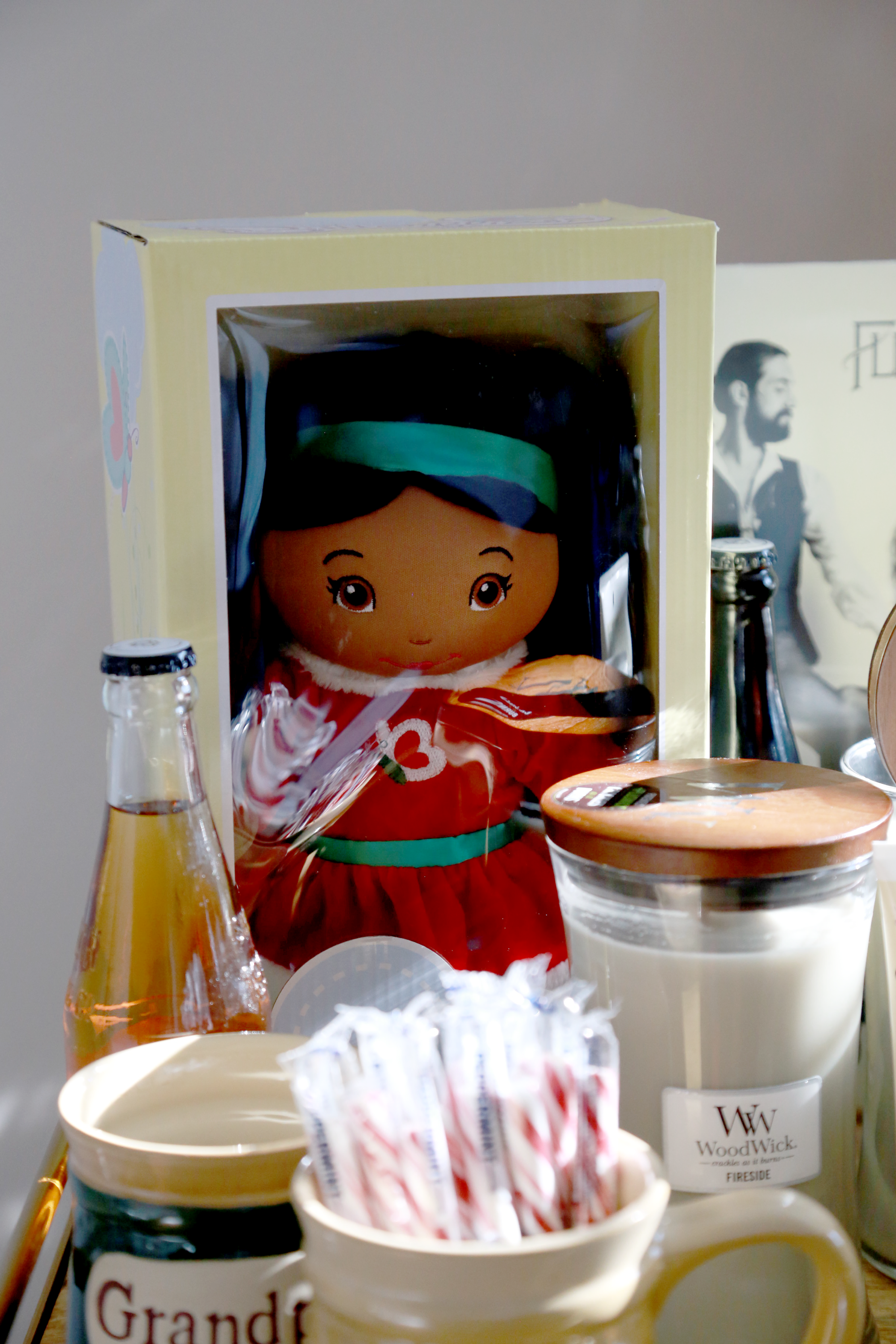 Now that Maizah is three, she's getting into dolls a lot more. She doesn't have any - most of her toys are TV characters, building blocks or stuffed animals. Lately, she's been asking for a doll and so I thought Christmas would be the best time to get her one. Cracker Barrel has so many awesome toys (games, blind bags, play sets and more), that if you have a group of kids you plan on giving gifts to, you certainly want to check out their selection. I grabbed her this cute Butterflies doll (it's soft!) and of course, I was stoked that they had brown ones.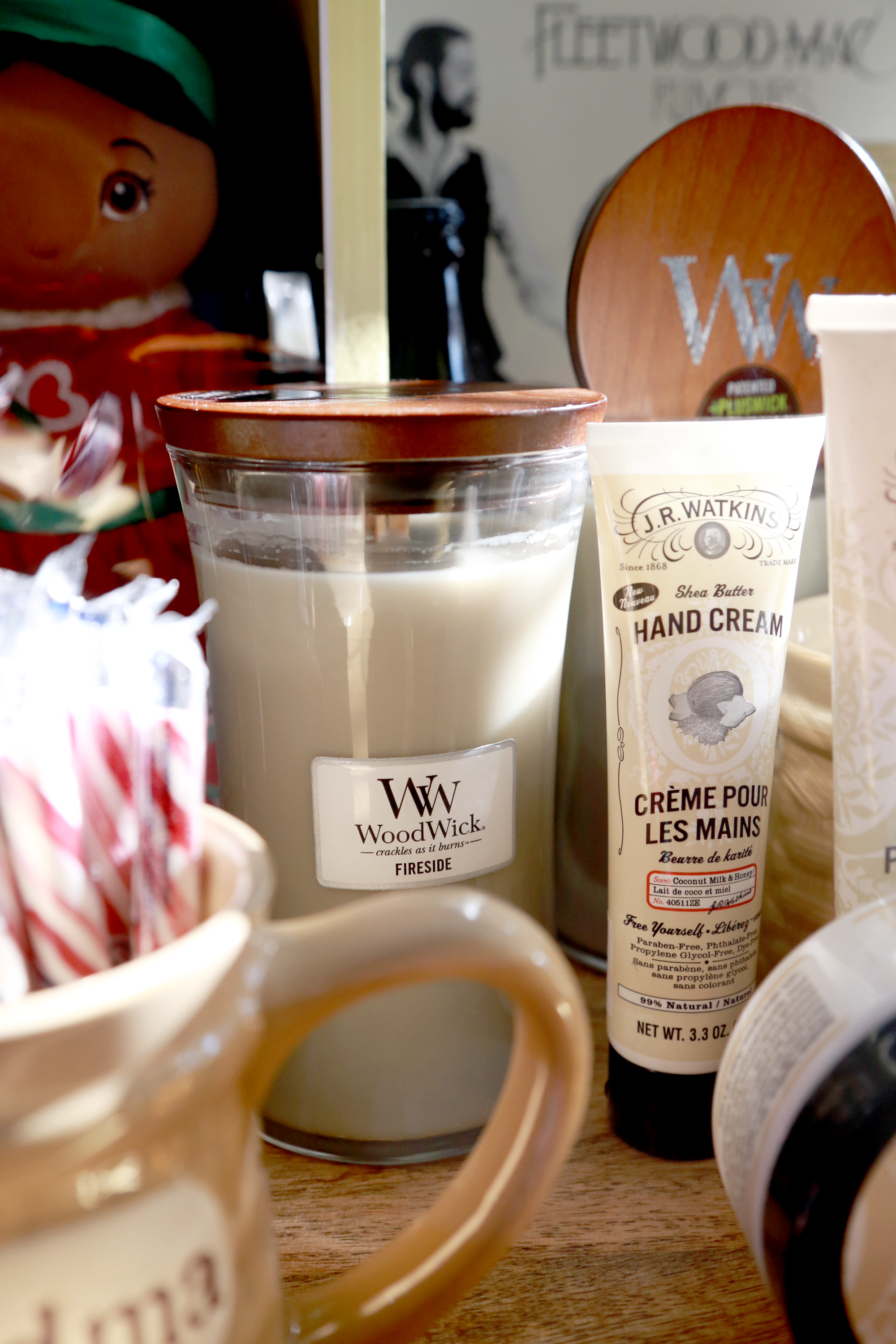 My mother-in-law loves candles, so I love to spoil her with them when I find good ones. I'm very particular when it comes to scents (especially now that I'm preggers). When I smelled the WoodWick Fireside candle, I couldn't even stand to get anything but the large candle (they have medium as well). It's so good, I grabbed myself one as well. It's the perfect scent for the holidays. Warm, potent without being severe.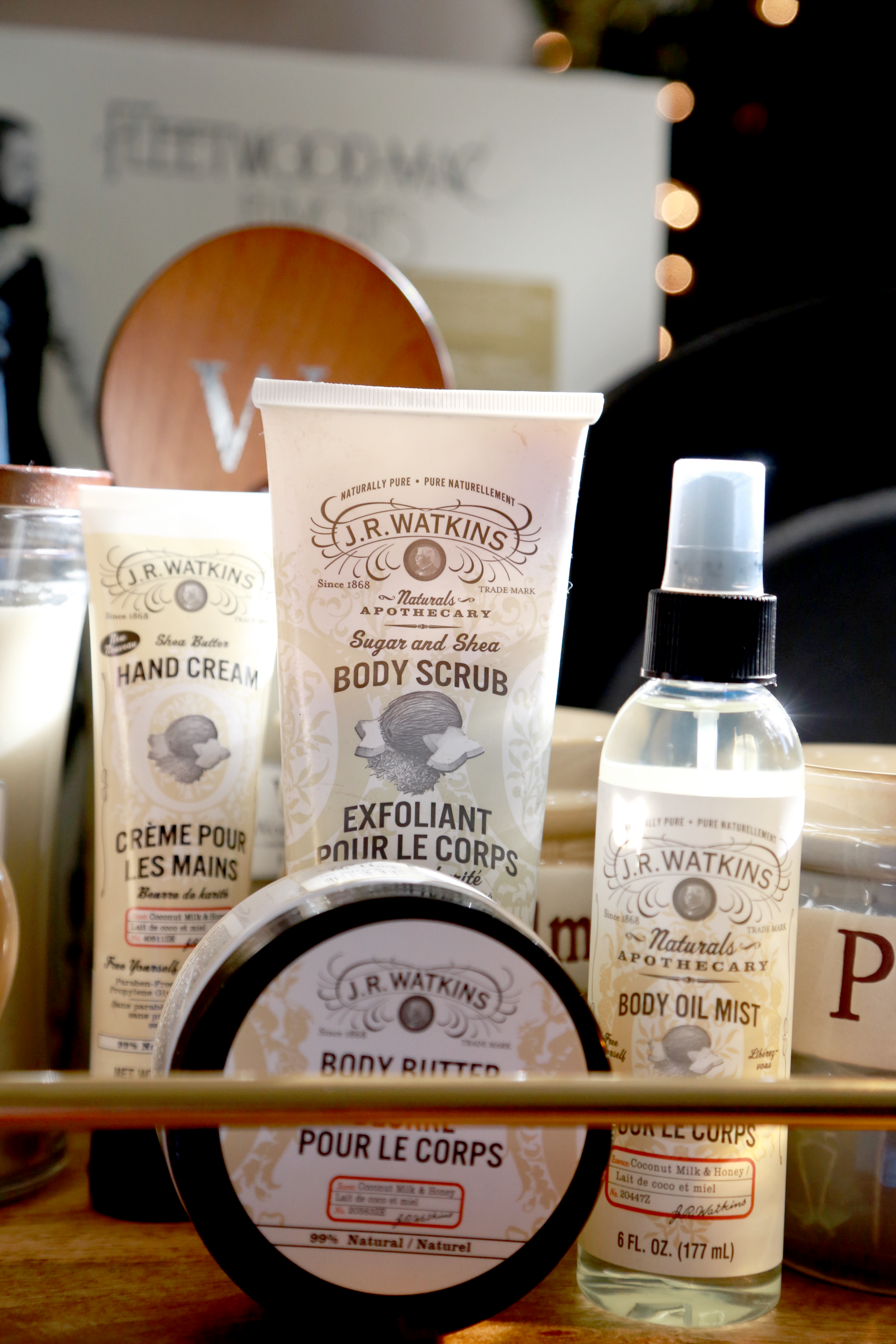 I'm a girl's girl so anytime I can gift skin care, makeup or anything of the like, I get excited. Both my sister and sister-in-law are the babies out of us siblings so while they love good skin care like I do, they'll usually always borrow it from me instead of actually buying it themselves (oh, sisters!). So when I saw that Cracker Barrel had some JR Watkins body scrubs and butters, I took advantage. Their coconut milk and honey line smells like heaven. And while I'm happily gifting it to them, I will be borrowing some from each of them 🙂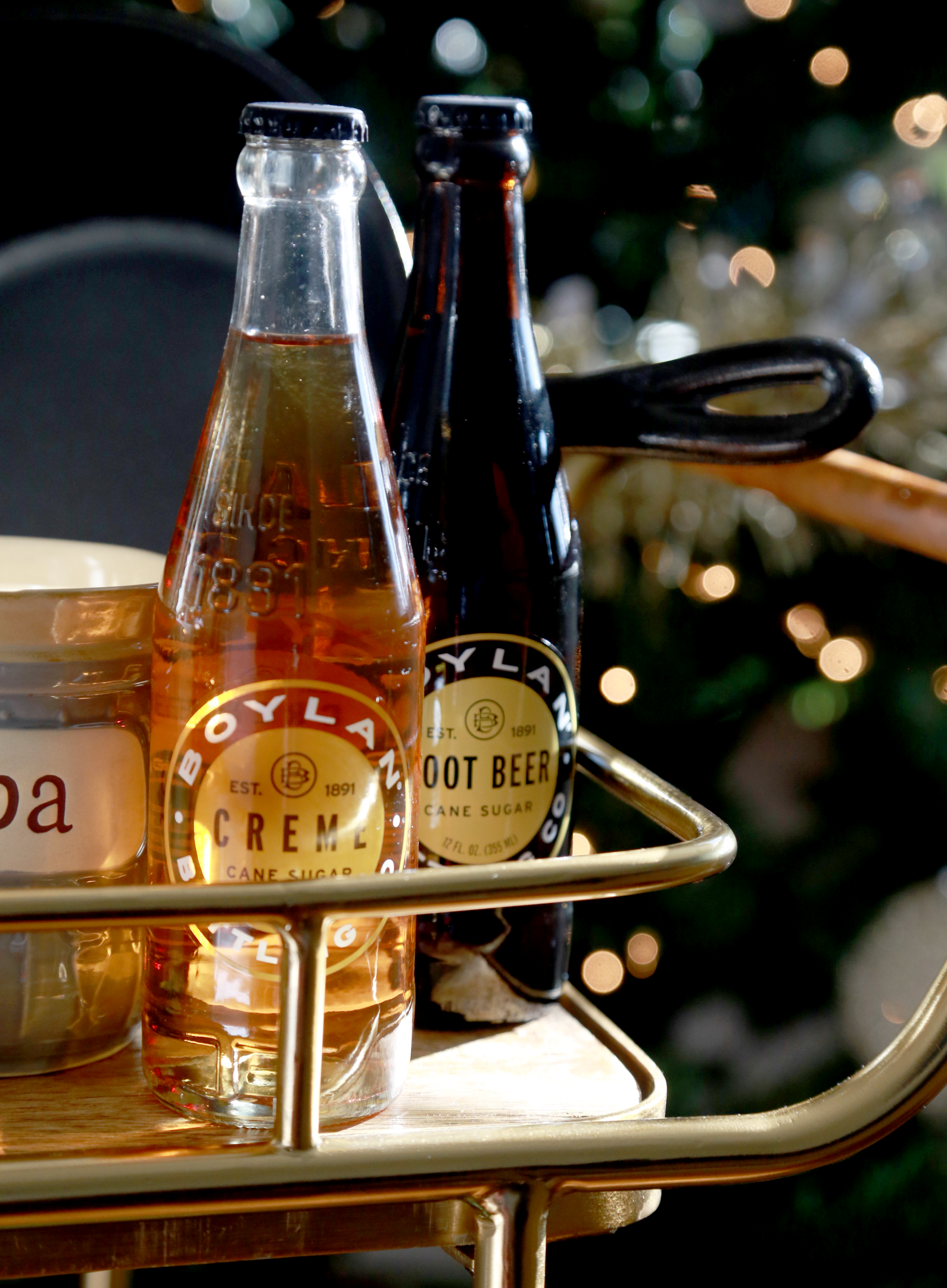 Christmas Eve is a big deal for our family as we cook, eat lots of good meals and delicious desserts. Christmas sweets and treats mean a lot to me so I was pleasantly surprised to see the candy options they had. I have a soft spot for candy canes (especially the straight ones with no hook; perfect for stirring hot chocolate with) so Cracker Barrel's 7 for $1 deal was perfect. They're individually wrapped which is great if you want to send guests off with a little goodie bag or include it in a gift basket.
I was also so excited to find soda bottles like Boylan's creme soda and root beer. They look so good on a bar cart and/or table setting. My husband loves these! You can buy them individually for under $2/each or buy a 12 pack for under $20.
While this was considered work for the blog, I am so delighted to have found out how clutch Cracker Barrel is when it comes to holiday shopping. If you're looking to cover everyone in your family without breaking the bank, shop for holiday gifts at Cracker Barrel in store (and grab dinner like we did).
This post is sponsored by Cracker Barrel. All thoughts and opinions are my own. Thanks for supporting the brands that support MattieJames.com.