June really flew by, no? Maybe it's because I took a vacation and that's why it flew by for me. Either way, I can't believe July is two blinks away. With summer finally here, it's definitely time for things like patio chairs for the summer, denim shorts or short sets and fun sprinklers for the kids. I know this because not only is it what I shopped for in my real life, you guys shopped most of the same thing this month.
When I came back from my two week social media break, I shared a mirror selfie wearing the cutest floral short set. To my surprise, you guys LOVED it. In fact, it was the best selling look from this month. This makes me happy because it means that comfy cute looks are still important to use even though the world has opened up. 
Lately, we've been enjoying the outdoor spaces at our house in the morning or on overcast days when it's not too hot. I got some great patio chairs and pieces for my deck & porch last year, but decided to do a little round up of my faves late last month. Y'all really seem to like the outdoor loveseat (and umbrella) and I can't blame you. Even when the sun is high, that umbrella really comes through.

Speaking of comfort, I went on a short spiel about how this is the most comfortable and affordable white t-shirt on my Instagram Stories. So many of you agreed and I gotta say, if you can get 2 or 3 of these, you can pair them with anything from denim shorts, skirts and/or wear them under blazers. Such a great wardrobe staple for $5.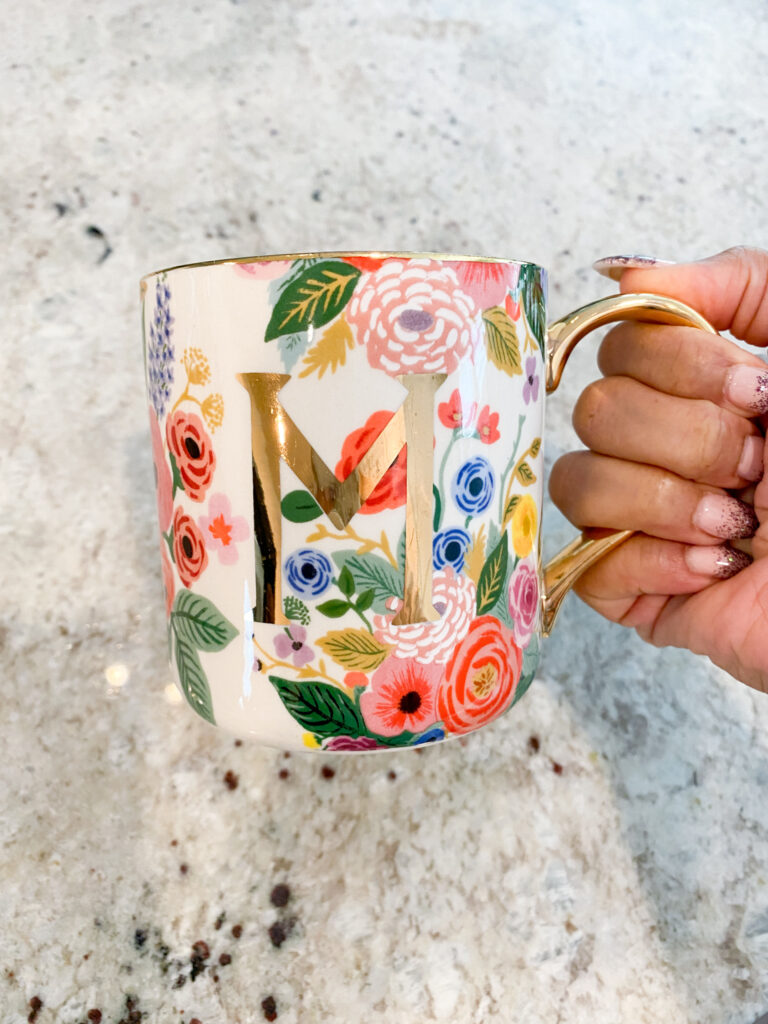 If you follow me on Instagram, you know my day starts with 12 oz of water and then coffee in a pretty mug. You know how much I love a monogrammed mug, so to see you guys gravitate towards this initial mug means that you're my people. I love it here.
Even though the girls go to school year round, they do have a couple of 2 week breaks in the summer months. One of them starts next week and we will be getting lots of backyard summer fun in. When my friends from FUNBOY sent me this rocket sprinkler, it was like summer Christmas at my house. The kids are obsessed with it and it makes for a good time on really hot days.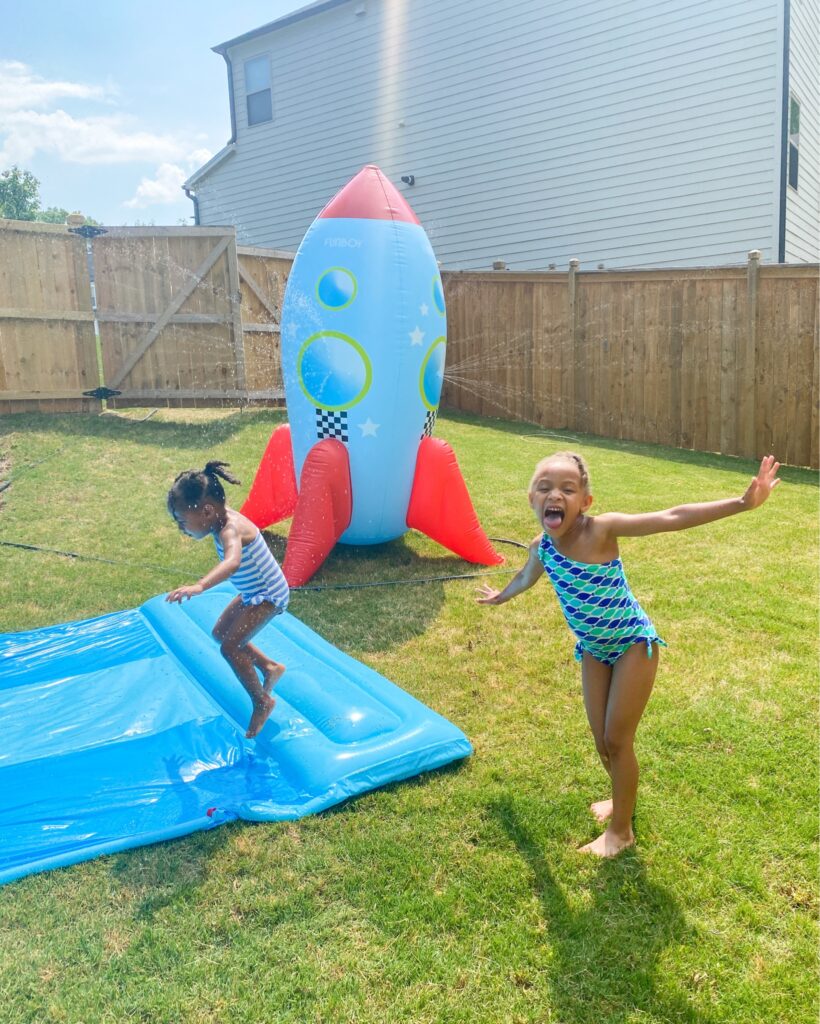 Bags seemed to be the wardrobe love language this month and I can't blame you. While we all have been crushing the Tabby Pillow Bag (and who can blame us?), it's sold out in most colors except for cream and pink at this point. (Wanted it in green so bad.) In Charleston, I wore the cutest little polka dot bag with a chain strap that absolutely caused compliments. And this bag which was a dupe for the sold out btb Los Angeles bag I have in pearl was very popular as well. Really cute bags that simply compliment your go to summer looks.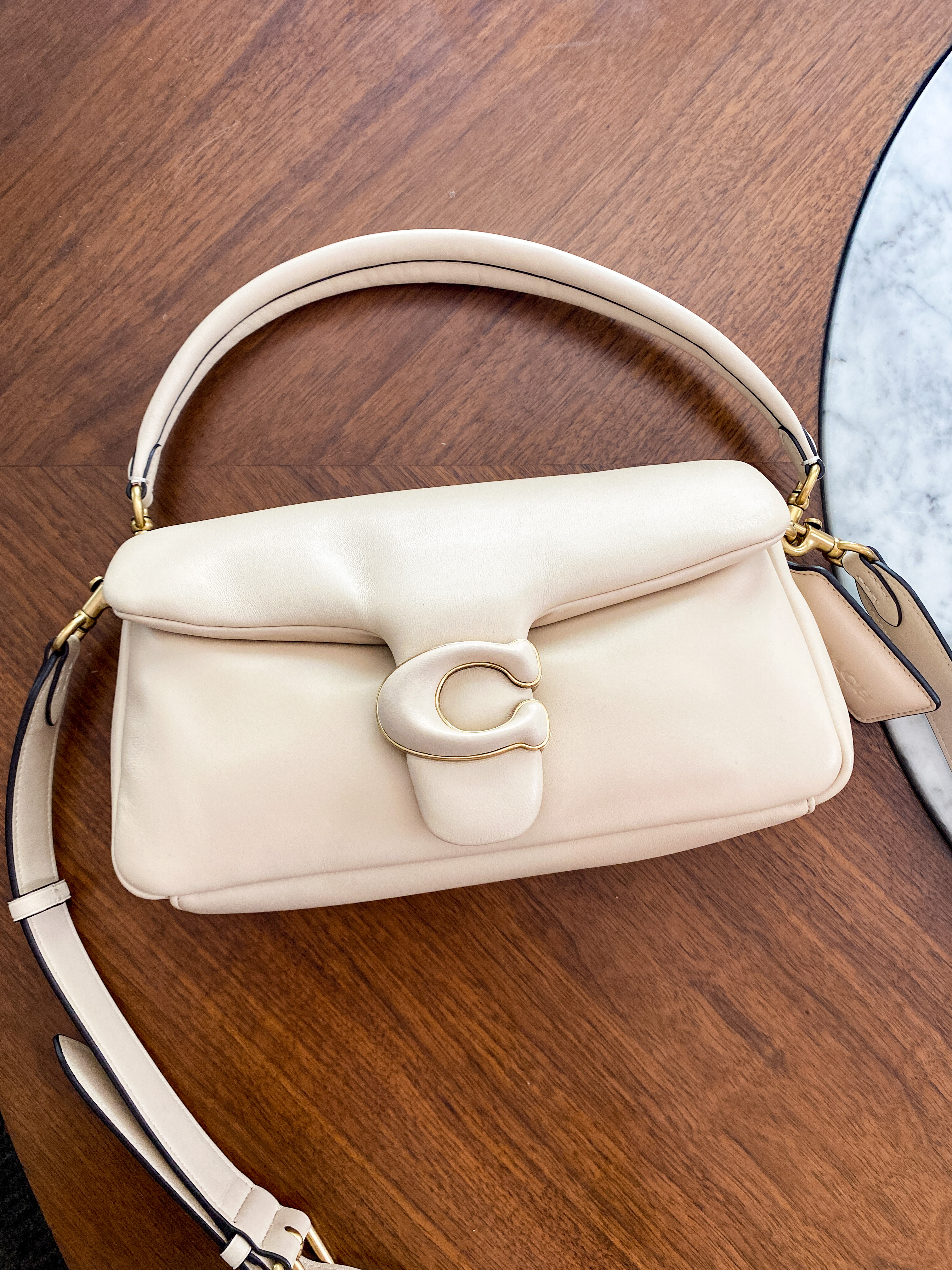 And even though I wore this dress months ago, this blue dress is still a hit with y'all. I totally understand. 
When it comes to skincare, this eye cream was the winner and for good reason. I've been using it consistently in my nighttime skincare routine and it is glorious. 

And that my friends is this week's 10 Things. It seems like we're all doing a little more shopping since we can actually leave the house and I'm glad. Happy almost weekend!